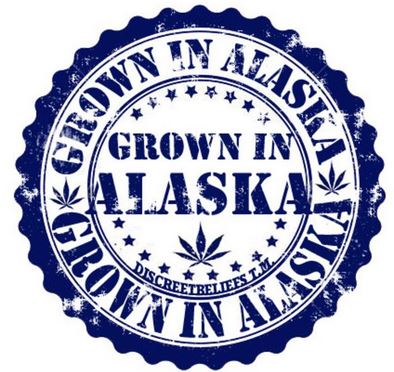 I have had dreams about this coming to pass, I call up the Pizza joint and order a Hawaiian with Feta, call up the weed Joint and order a few Joints and kick back for a night of seriously chronic couch surfing while under the influence of Pizza and Pot.

While I suspect there might some aspects of the law being violated I non the less wish Rocky well in his efforts to make my dreams a reality. (and I suspect a few of his dreams as well.) In case you didn't know you can Dial-A-Dope today and bake tonight.  well, actually it's more Digital Dope as they are not taking calls, but you can purchase a bag of weed, anything from a Gram to an Ounce, by visiting their website and placing your order.
There are a few little glitches here and there, for one you can't actually SEE the weed your buying, at least not until it reaches your door, but by then you have already sent your PayPal payment so your taking your chances on the meager descriptions being provided, and the "Green goddess" that reports a "potentant head high" has me wondering.

Potentate (from the Latin potens, 'powerful') is a term for a person with potent, sometimes supreme, power.

OK, so perhaps they meant Potent, but wouldn't a bud that gave the toker potent, supreme power be awesome? Almost worth risking  $55.00 plus $10.00 delivery to score an 1/8th and find out.
A one gram Joint for $20 seems a bit steep, add the $10 delivery and your up to $30, another $10 and you can score a 1/8th oz almost anywhere around the Valley or Anchoragua.
A full Oz of Green Goddess for $320.00 is a reasonable deal even with the $10 delivery fee but again I can get $260.00 Ozs just about any day and delivery is free. I think Rocky needs to remember there is still a thriving Black Market populated with lots of talented growers eager to move their product to market.
Discreet Deliveries says they are just that, a delivery service, that is utilized by the "Discreet Beliefs Church", which has the following "sales pitch":
"We are building a Church for our Congregation, one STONE at a time! Each time a congregation member supports our Church, with a purchase of an "Stone"(empty bag with our personalized label and information) on our shopping cart, we will give away a matching amount of cannabis to that congregation member. Discreet Deliveries, an Alaskan courier service, (AK 1016143), will deliver your mechanically sealed stone to your door."
Now, I'm not a Lawyer, but I sense some effort to circumvent the law there even if they have filed the proper paperwork with the State of Alaska to be an actual Church, which I see no indication of, and I suspect that should they desire to do so the long arm of the law could stick the short arm of the law where the Sun don't shine and close down both the Church and their delivery service. I hope it don't happen though.
There are some other issues, like hosting with SloDaddy and not supporting any number of local Alaskan website Designers and Hosting providers (like Webmusher Design, Alaska Hemp's host and webmaster for over 10 years!) and there not being a single review that I could find, and the "Church" is "CLOSED Sunday" and Google search will bring up a LOT of dead pages and shoddy webdesign like this it is nice to see a vision of things hopefully to come once the regulations get ironed out.
UPDATE:
I sent Rocky a link hoping he would offer some comments, he did, then when he found out I wrote this he offered a few more comments then banned me on facebook so I could not respond. So I'll respond here.
Rocky Burns

I don't sell green crack or anything from California. Why would you bring up GoDaddy?

Well, because your shopping cart is "powered by GoDaddy".
See?

Rocky Burns
Yeah you start picking on some pretty weak stuff, thats smashing. I have tried really hard to stay 100% Alaskan, and it took some low ball shit like that to smear me Bill. Why not focus on my competitors? I have ACTUAL PROOF they all are buying from California, yet I have refused over and over, even though I can get lbs for $800. I could lower my prices then

 Bill/Stoney: What competitors?  I don't see anyone else offering home deliver of weed.

Rocky Burns

But our ALASKAN weed strains are awesome, and we have plenty of people who buy every day. I have over 100 card carrying members to that Church you say isn't a Church by a circumvention

 You didn't even look up definitions I guess Bill. Even Websters says "Hockey is a Religion in Canada" You should learn about a basic premise called Separation of Church and State. If fact I would love to debate you live on any of these subjects if you question my "legality"

Bill/Stoney: Ok, so you heard about this "separation of Church and State" thing and decided that will cover your possibly illegal activities.
Then I can assume that you have filed the proper certificates with the state affirming your religious status? Can I see a copy?

AS 10.40.020. Execution of Articles of Incorporation.

An archbishop, bishop, president, trustee in trust, president of stake, president of congregation, overseer, presiding elder, or clergyman, of a church or religious society, who has been chosen, elected or appointed, in conformity with the constitution, canons, rites, regulations, or discipline of the church or religious society, and in whom is vested the legal title to the property of the church or religious society, may execute written articles of incorporation in triplicate, acknowledged before an officer authorized to take acknowledgments.

AS 10.40.030. Filing and Recording of Articles of Incorporation.

One copy of the articles shall be filed with the Department of Commerce, Community, and Economic Development; one copy shall be filed in the office of the clerk of the superior court in the judicial district in which the principal place of business of the corporation is to be located; and one copy shall be retained by the corporation. Each copy filed shall be recorded in a book kept for that purpose.

AS 10.40.040. Contents of Articles of Incorporation.

The articles of incorporation must specify

(1) the name of the corporation;

(2) the purpose of the corporation;

(3) the estimated value of its property at the time of executing the articles of incorporation;

(4) the title of the person executing the articles; and

(5) the name and address of the person upon whom process may be served.

http://touchngo.com/lglcntr/akstats/Statutes/Title10/Chapter40.htm