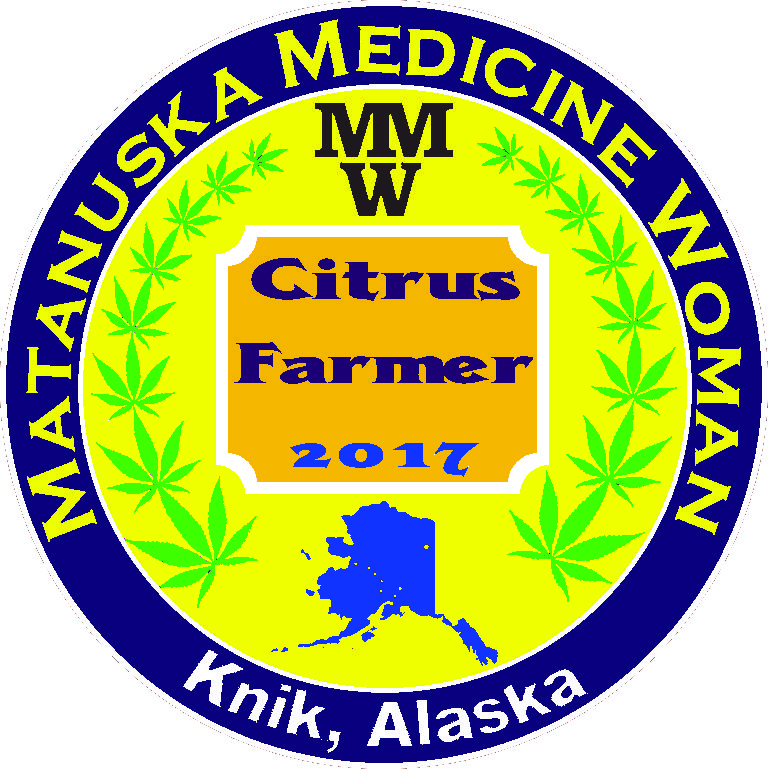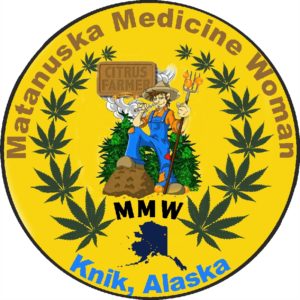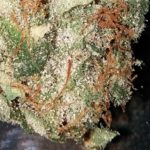 Strain: Citrus Farmer (Skunk Tangerine x Grandpas Breath F2)
Type: Afghani/South Africa roots with Granddaddy Purple (GDP) x OGKB (OG Kush Breath) on one side and Skunk Tangerine indica on the other.
Origin: Dungeon Vault Genetics
Medium: Coco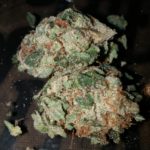 Lighting: HPS phantom lights

Nutes: grown with canna coco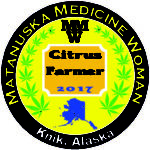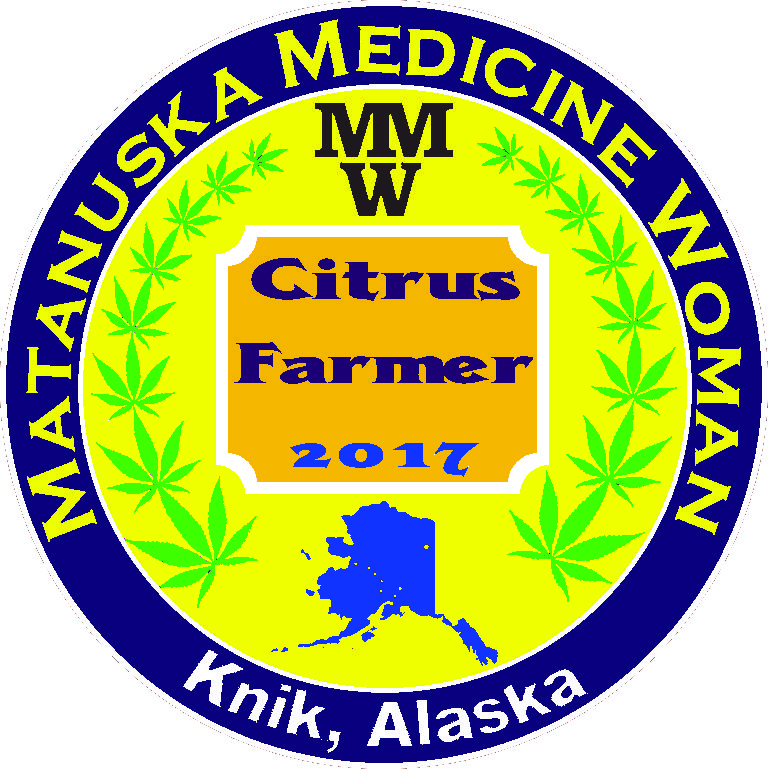 Grower: Matanuska Medicine Woman
Appearance: Tight and sparkly.
Smell: The smell claws it's way out of the bag, pungent citrus diesel smells make themselves quite known. This stuff gives you fair warning of what to expect before you even break open a bud.
Burn: Even, nice light ash. Well flushed.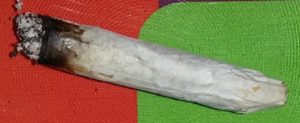 Taste: The smell was a warning, it tastes a lot like it smells. I'm trying to find good things to say about the almost overpowering dank oily shop rag sqeezins mixed with lemonade made from old socks. But it gets better.
E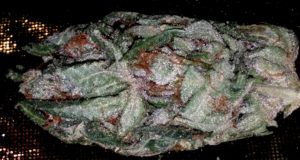 xhale: Something certainly transpires while this stuff lingers in your lungs. Bright citrus with a mild muddy earth…gone is the Diesel, I wonder where to?
High: It seems to approach like a long train, you can just feel it down deep before you can hear it rumbling down the tracks, then you can hear the Diesel engines roaring and pretty soon it's on you, and before you know it your sitting in a box car, along for the ride. Get comfy.

Manicure: Excellently performed.

Overall: I really like this strain for the quality of the high it provides but I need to find a way to suppress some of the Diesel taste on the draw and bring up the Citrus, I'll try squishing a nug and see if that does the trick. There is another strain to be reviewed soon with a worst taste…or perhaps I'm just getting spoiled…this joint has misplaced itself twice before it is 1/2 gone now…bad weed! Well, good weed actually, pretty damn good weed, and even the taste seems to…no…wait, yea, it's still there, dark and low like Texas Radio…crawling up out of the citrus bottoms like a toad croaking out love songs.