Archive for the 'Amerika' Category
NYPD & Criminal Prosecution
Photo of yard 59 Herzl Street Blkyn where a quantity of marijuana weed is growing
Capt. Mooney Narcotic Sqd., Det. O'Neill June 6th 1935
https://www.google.com/maps/place/59+Herzl+St,+Brooklyn,+NY+11212/@40.668467,-73.915307,19z/data=!4m2!3m1!1s0x89c25c6056a405e7:0xc03dc84a8df5e8da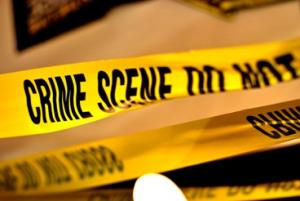 A volunteer for the California Department of Fish and Wildlife fell out of a helicopter and died while authorities were conducting a marijuana eradication effort in Tulare County Thursday. Shane Krogen becomes the 29th person to die in US domestic drug law enforcement operations so far this year.
The Los Angeles Times reported that Krogen was supervising the High Sierra Volunteer Trail Crew and supporting Operation PRISTINE in a remote part of Sequoia National Forest when he died.
Read more: http://stopthedrugwar.org/chronicle/2013/sep/13/california_volunteer_marijuana_e
The history of marijuana in the last century has been a slow process toward social acceptance.
In the 1936 movie "Reefer Madness," marijuana smokers were portrayed morally-depraved pot fiends .
In the 1950s, marijuana was considered to be not just a dangerous drug, but a stepping stone to the use of heroin or even more dangerous controlled substances.
In 1979, 27 percent of Americans favored legalization, according to a CBS News/New York Times poll at the time.
Gradually, but consistently, social acceptance of marijuana continued to climb. By the 1980s, over 80 percent of high school students said they had easy access to marijuana. By 1988, no less an authority than the Drug Enforcement Administration's administrative law judge, Francis Young, concluded that "marijuana may well be the safest psychoactive substance commonly used in human history."
A 2009 CBS News poll found that more Americans now support legalization. Forty-one percent said they think marijuana should be made legal and 52 percent are opposed. That's even more than in a CBS News poll in March when 31 percent said they were in favor of legalization in all cases with another seven percent saying they would favor legalization if marijuana were taxed and the money went to projects.
Today the potent smell of marijuana legalization is in the air.
Read more: http://www.cbsnews.com/2741-204_162-664.html
The first medical marijuana stores opened in Washington, D.C., less than two months ago, but the D.C. Council is already considering legalizing the drug.
At-large Councilman David Grosso, an independent, introduced legislation Tuesday to legalize marijuana possession and consumption for adults over 21.
"Most people understand the role that marijuana has played in our community: Unlike what was touted for years during the 'War on Drugs' that it's a gateway drug, really all marijuana's been is a gateway to arrest and a lifetime of struggling with the justice system," he says.
Read more: http://www.usnews.com/news/articles/2013/09/19/dc-councilman-pushes-marijuana-legalization-predicts-congress-would-allow-it
Multiple places have decriminalized non-medical cannabis in the United States; however, cannabis is illegal under federal law. Gonzales v. Raich (2005) held in a 6-3 decision that the Commerce Clause of the United States Constitution allowed the federal government to ban the use of cannabis, including medical use even if local laws allow it. Most places that have decriminalized cannabis have civil fines, drug education, or drug treatment in place of incarceration and/or criminal charges for possession of small amounts of cannabis, or have made various cannabis offenses the lowest priority for law enforcement.
In 1975, Alaska removed all penalties for possession (not sale) of cannabis under 4 ounces in one's residence or home. Also, the ruling allowed up to 24 private, noncommercial growing plants. Sale of less than 28.349 grams is a misdemeanor, punishable by up to a year in jail and up to a $5,000 fine;[1] at the time, in most states sale of less than 28.349 grams was a felony offense. 2006 court rulings have upheld the legal status of private possession up to the one ounce level relating to the particulars in that specific legal challenge. This leaves the one to four ounce range, and the live plant totals in a confused legal status, presumably involving criminal consequences.
With the 1975 Ravin v. State decision, the Alaska Supreme Court declared the state's anti-drug law unconstitutional with respect to possession of small amounts of cannabis, holding that the right to privacy guaranteed by the Constitution of Alaska outweighed the state's interest in banning the drug
In one of the biggest turnouts in the state, more than 450 people packed the state Liquor Control Board's public forum Tuesday night in Spokane to talk about Washington's baby steps into the world of state-sanctioned sales of recreational marijuana.
The clearly supportive crowd at the Spokane Convention Center mostly raised objections to what's perceived as the bureaucratic red tape set out by Initiative 502, which was approved by 55 percent of state voters and directs authorities to establish a system of production, distribution and sales of marijuana to people older than 21.
"It could be the next American industry," said Ryan Park, of San Francisco, explaining that he has backers ready to support a marijuana store in Spokane. "We could be the country that smoked its way out of debt."
However, several speakers pleaded with the Liquor Control Board members to ensure that limitations remain in place on advertising.
A bill that would have legalized marijuana died in the state legislature Tuesday. House Judiciary Committee Chairman Karl Rhoads told the Associated Press he decided to kill it after a head count found the bill would come up short in the House.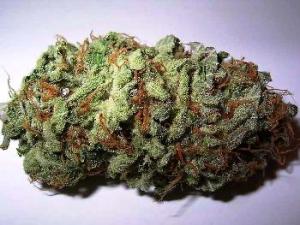 The measure, House Bill 669, would have allowed people 21 and over to possess up to an ounce and grow an unspecified number of plants in a secure location. It would also have created a system of taxed and regulated marijuana commerce. It was sponsored by House Speaker Joseph Souki (D-8), leading proponents to hope his support could help push it through the House, but that was not to be.
A public hearing last week saw now familiar arguments reprised. County police departments, the state attorney general and the Coalition for a Drug-Free Hawaii told legislators marijuana was a dangerous drug and that the social costs of legalizing it would be too high, while supporters of the bill, including the ACLU of Hawaii said legalization would save the state money and respect Hawaiians' freedom of choice. They also argued that pot prohibition disproportionately impacts the state's minorities.
Pam Lichty of the 
Hawaii Drug Policy Action Group
 told the AP the group is disappointed but will continue to fight for marijuana reform, including improving the state's medical marijuana program.Colorado and Washington freed the weed in November, and marijuana legalization bills have been or will be introduced this year in Maine, Massachusetts, New Hampshire, Pennsylvania, Rhode Island, and Vermont.
Honolulu, HI
United States