Archive for the 'Marijuana' Category
Surprising Facts About THC (Tetrahydrocannabinol) – What Is It and Where Is It Used For?
THC is the acronym for tetrahydrocannabinol, the main cannabinoid in cannabis that gives users the sensation of being "high."
The history of THC dates back to 2727 BC, when records indicate that it was used by the Chinese Emperor Shen Nung.
THC throughout history was used for various purposes by the ancient Romans and Greeks, and in the Middle East and throughout the Arabic lands down to North Africa.
Read more at…
There are many, many ways to consume cannabis. Historically it has been burned, concentrated into hashish, distilled into oils and pressed into cakes dating back several thousand years.
Burning: Combustion of dried cannabis flowers, or Buds, is by far the most common use. It is also one of the worst methods due to the gasses and by products of burning plant material and breathing it. Placing burning cannabis in a bowl and placing a "tent" over it used to be a medical treatment. Rolling "joints" is quite popular, small hand pipes, chillums and even tin cans and fruit can be used to toke up. Water pipes help reduce some of the transfer of heat and combustion gasses and range from under $10 to several thousands of dollars. Vaporizing is the process of raising the plant oils to their vaporization temperature which is below the combustion temperature of the plant material, eliminating the CO2 and other combustion by products.
Hashish: The THC and CBD and many other terpenes are concentrated in trichomes, small capsules of oil that give the cannabis flower a sugar coated or frosty appearance when grown properly. These capsules are on small stalks sort of like mushrooms. Traditional separation of these trichome nodules has been by placing the plant on a fine screen and beating or shaking it.
Water extraction of trichomes has become popular with the introduction of graduated silk screen bags market under the trade name "Bubble Bags". They use the same silk screen method used for hundreds of years only they incorporate water and ice to facilitate transfer of separated trichomes through the successive silk screen sizes.
Trichomes will, when mature, be 120 microns (triple the stalk diameter), to a maximum upwards of 135 microns. Knowing this it is then possible to utilize just a 120 micron screen to isolate the separated heads. Placing the plant material in a freezer and then further reducing the temperature with Dry Ice will cause the trichome stalks to become brittle and break off. Then a minute or two of agitation will move most of the trichomes through the silk screen.
At this point, using dry sift, bubble bag or dry ice you will be left with "kief" which can then be smoked or eaten as is or further processed into Hashish by applying heat and pressure. Heating also "carbolizes" the THC increasing the potency.
Concentrates: Concentrating cannabis removes most or all of the crude plant material. The primary method is Solvent Extraction and the two main types are Critical CO2 and Butane.
Critical CO2 extraction produces an opaque oil retaining more terpines and therefor flavor and the interaction of various terpines.
BHO results in a translucent "honey oil" or Shatter or opaque "crumble" depending on the processing after extraction. BHO is certainly the most common method due to the low cost and small learning curve required to create a usable product.
The process of pressing "Rosin" from fresh or dried cannabis has been gaining in popularity as it requires nothing more than a way to apply high pressure and/or heat. From simple hair straighteners to elaborate heated presses people are creating excellent rosin with minimal risk or expense.
Eating: Perhaps one of the first methods of getting THC in the body was to just eat the cannabis plant. The entire plant is edible, seeds, roots, stalks, leaves, flowers…there are no know toxins of any consequence in any part of the plant when properly grown (not using toxic chemicals). Cannabis can be made into healthy drinks, cooked into almost any food, used as a marinade, fresh leaves/buds used in salads, concentrates can be added to almost any thing. 5 to 10 milligrams is the recommended starting dosage for those new to edibles and their potentially greatly increased effects.
STRAIN: Bianca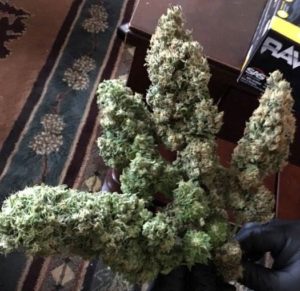 TYPE: Hybred: White Widow and Afghan cross with the Empress phenotype White Queen (Leafly)
ORIGIN: Bianca is a unique hybrid consisting out of three different and extremely popular strains. The famous White Widow, which is regarded as one of the most desirable marijuana strains ever produced and is a multiple Cannabis Cup winner. The Afghan strain, used to mountainous conditions, a very hardy and strong strain of cannabis, which can endure severe cold or heat. And then at last, but definitely not at least, the White Queen strain, also referred to as the Empress among the white cannabis genetics.
https://amsterdammarijuanaseeds.com/seedshop/bianca-seeds
MEDIUM: Promix
NUTES: Botanicare
GROWER: JW – MatSu
APPEARANCE: Bianca is a robust woman, wide in girth and tall in stature! Large buds, not seriously dense but certainly not airy at all.
SMELL: Mild lemony aroma, grassy, nothing that really assaults the nose.
BURN: A little tar to the ash, clean and even otherwise. Nice resin ring forming about halfway into the joint.
TASTE: The lemony smell carries through, subtle, slight spice.
EXHALE: Sweet lemon, the aftertaste is distinctly sweet.



HIGH: Mild run up after second hit, after 4 tokes we could certainly tell it was there, after 5 we got into a protracted discussion that kept changing subjects…neither of us wanted another hit for quite a while, it had done it's job well. I felt lifted, energetic without being twitchy.
MANICURE: Very close hand trimmed quite excellent buds.
OVERALL: This has become a favorite strain, in the top ten of the last year certainly. This is the second meeting with a second grower, both were from seed, The high is well balanced, nothing overpowering, a little short term…uh…that brain thing…oh yea, memory loss, but that's…uh. Oh, it's somewhat spacey, did I mention that? Congrats to JW and a big thank you for letting me sample this quite excellent work.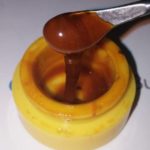 Strain: Sour Diesel Concentrate

Type: Mainly a Sativa – (believed to have descended from Chemdawg 91 and Super Skunk.)
Potency: Estimated 80% to 90% THC

Origin: Art Tic Jester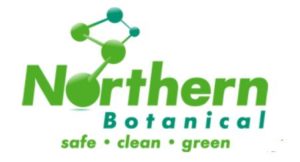 Creator: Northern Botanical
Method: CO2 Critical Extraction
Apeks Supercritical 1L machine, extracted at 1300 lbs, decompressed at 420
Yield is anywhere up to 25% of the dry weight. The system will process up to 1/2 lb at a time.

Grower: Art Tic Jester – MatSu

Appearance: Think Caramel Carrot Soup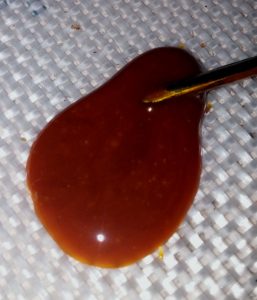 Smell: Bright and citrusy with more than a hint of carrots.

Taste: Excellent, milder than any BHO I've tried.

High: Just a Dab'll do ya. This hits with an immediate impact, right to the brain.
Overall: A really exceptional product and perhaps the best use of trim that I have seen so far. I'm going to get a fresh coil for my dab pen and see how this does. It is a lot more viscous at room temperature than BHO so there will be no laying the dab pen down when it's loaded. I'll be striping a paper and rolling up a nice joint of this and it's parent Sour Diesel for the weekend.
About Sour Diesel
Sour Diesel is considered a "Top Cash Crop" by experts. This extra-dank weed breed delivers an energetic, psychedelic high. Also known by the name "Sour D," this world-famous strain has a presence that's really strong and reeks of fuel. You're left ready to tackle your accomplishments, instead of feeling "couch lock," allowing you to have a good time filled with good vibrations.
This sativa-dominant cannabis is mixed with 60% sativa and 40% indica. It's fast-acting and delivers cerebral effects that leave you feeling dreamy and energized. As a medical cannabis strain, it offers some very effective medicinal qualities. Consumers use it to help combat and get long-lasting relief from depression, pain, stress and other ailments.
Sour Diesel seeds grow into tall plants with 20% THC and 0.20% CBD contents. These plants grow best in sunny, warm climates. They are prone to powdery mildew, so experts place their growth level at hard. But, with the right growing techniques, these plants can flourish both indoors and outdoors. This feminized strain of cannabis was named after its aroma, which smells of diesel fuel, and tastes of tropical fruitiness.
Click the image to purchase Sour Diesel
Never Smoke Weed with Willie Again
Type: Sativa Hybrid

Origin: Cali Connection

Medium: Hydro

Lighting: LED

Nutes: CLASSIFIED

Grower: Northern Lights Cannabis Company

Appearance: Tight, sparkly, very dense buds

Smell: Earthy, almost a chocolaty smell, very inviting, can't really find the "skunk" heritage on the sniff test.

Burn: Clean, thick and flavorful inhale.

Taste: Rich, I can feel it coating my tongue, very nice promising flavor that does not disappoint when it gets to the high.

Exhale: Please remember to do that.

High: YES, there is a serious high that starts before you remember to exhale. Very cerebral, a good "Let's get'er done" high. My mind does tend to wander a little (4 days I've been trying to get this review out)  because I keep thinking of better things to be doing at the moment, or see a funny cat meme and end up watching 30 minutes of Darwin Award videos.

Manicure: Tight, no fluff, no scruff, just the good stuff.

Overall: Solid 9, a performer that does not have me waking up with keyboard imprinted in the side of my face. I'm told that after a few years regular users report some jitters and anxiety from this strain that does not happen with NY Diesel so it should be put in a rotation with other strains if your going to become a constant consumer.

I pressed out some rosin to run through my new DipStick, not a real gusher but a decent press out, a second press would bring a little more, and a 3 ton press would really do the trick. Excellent L Limonene dominant terps coming off the pressed and decarbolated rosin/bud.
Never Smoke Weed with Willie Again

Strain: Moose Nugget
Type: Assorted
Origin: The bottom of a stash box
Medium: Rare
Lighting: 28″ LCD Monitor
Nutes: Hormel Chile with Rice and Chedder Cheese
Grower: Nothing growing on it that I could see.
Appearance: Greenish, lots of kief, a few little bits of shatter and something that looks like a freeze dried raisin.
Smell: Sort of like a cat pissed in an old jock strap.
Burn: rather like a coal furnace
Taste: Earthy, flowery, lemony, cat pissy, grapefruit and blueberry with a hint of chocolate.
Exhale: More like an explosive aspiration than an exhale, this stuff is not the atmosphere of your home planet!
High: I waved as I passed the ISS…
Manicure: Yea, I could use one, and a pedicure too.
Overall: Imagine that over the last 6 Months you have dropped some of the best weed in Alaska in one box, loading bowls, ripping dabs and rolling joints out of it until there is a deep layer of mostly trichomes and flakes of shatter and then roll that into a fat joint and try and write about it 1/2 way through…ooo…there's a chip of lemon wax…I remember that!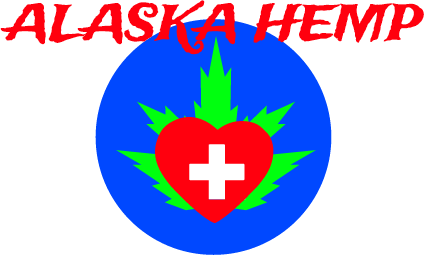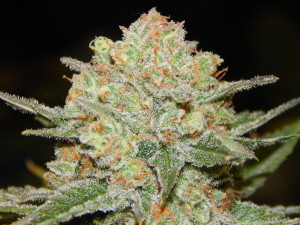 STRAIN: Grape God
TYPE: hybrid
ORIGIN: Grapefruit/God bud
MEDIUM: Soil
LIGHTS: MH/HPS/T-8'S
NUTES: Private reserve, Family recipes
GROWER: GrizzWeed
APPEARANCE: hard, firm and dense
SMELL: Sweet, fruity and yet floral
BURN: Slow and even leaving a light grey to white ash at finish


TASTE: Distinctly sweet and fruity draw almost juicy. A robust flavor
EXHALE: mild light, excellent fruity aftertaste
HIGH: Quick come on with a heady buzz. That allows the user to stay happy and relaxed. Great as a AM or a PM smoke
MANICURE: High and tight but still leaving enough of the sugar leaves to add to the flavor.
OVERALL: An all around great smoke for either getting things done or for just a relaxing evening with friends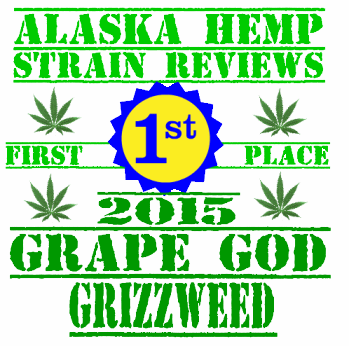 This is one of the top strains to be found in Alaska currently, The potent BC God crossed with the most excellent Grapefruit was a masterstroke and it is delightful to see this out in the hands of great horticulturists like GrizzWeed.
While GrizzWeed is a serious cultivator even in the hands of a novice first time grower I have been amazed at the yield and potency of this one.
http://www.facebook.com/grizzweed/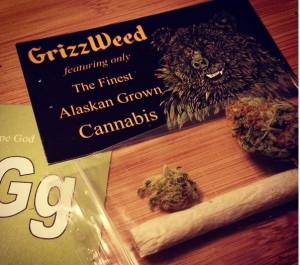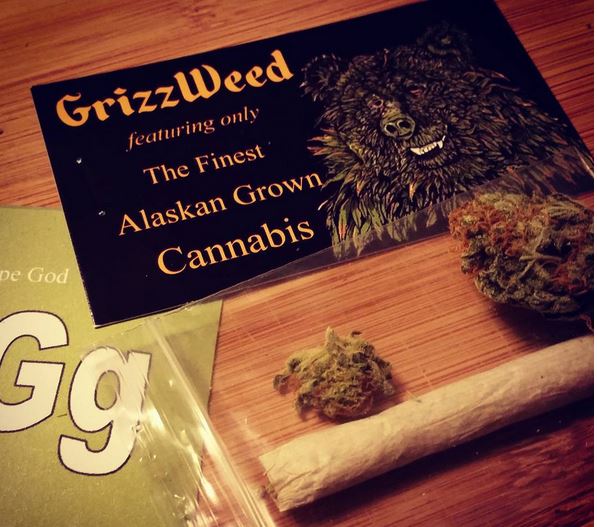 Considering several encounters with this strain over the last year, each being a delightful surprise, and each encounter being with a different grower, I have decided that this is the best overall strain I have seen in 2015.