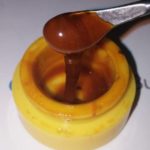 Strain: Sour Diesel Concentrate

Type: Mainly a Sativa – (believed to have descended from Chemdawg 91 and Super Skunk.)
Potency: Estimated 80% to 90% THC

Origin: Art Tic Jester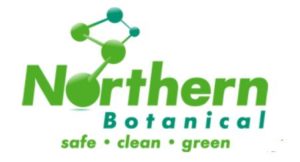 Creator: Northern Botanical
Method: CO2 Critical Extraction
Apeks Supercritical 1L machine, extracted at 1300 lbs, decompressed at 420
Yield is anywhere up to 25% of the dry weight. The system will process up to 1/2 lb at a time.

Grower: Art Tic Jester – MatSu

Appearance: Think Caramel Carrot Soup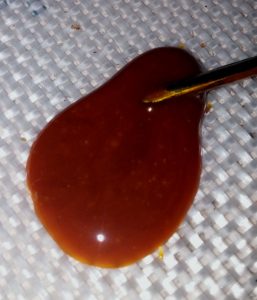 Smell: Bright and citrusy with more than a hint of carrots.

Taste: Excellent, milder than any BHO I've tried.

High: Just a Dab'll do ya. This hits with an immediate impact, right to the brain.
Overall: A really exceptional product and perhaps the best use of trim that I have seen so far. I'm going to get a fresh coil for my dab pen and see how this does. It is a lot more viscous at room temperature than BHO so there will be no laying the dab pen down when it's loaded. I'll be striping a paper and rolling up a nice joint of this and it's parent Sour Diesel for the weekend.