OK, don't worry, your favorite smoking den has not burned down, that's just one of those editorial license type headlines to grab ya by the balls and get you to read the rest of the crappy article. It's like movie previews, that WAS the good part.
Marijuana has always been a social drug, er…medicine, I meant Medicine…no, fuck being politically correct, it's a drug, it's a fun drug and while it does indeed have some medical qualities it is basically a fun substance to use and it's even more fun when you have a bunch of friends to share it with.
Beer and whiskey drinkers understand this, that's why there are more bars than churches in most Alaskan towns. Getting blotto is more fun with friends, as long as your not the designated driver. Getting blazed is more fun with friends as well.
I was in a small bar in Amsterdam, Holland in 1978 and I asked the hippie looking fellow beside me if he knew where I might find some hashish. He had me give him some money, moved around the bar a little and came back with a bit of Black Afghani looking hashish. "You'll need to ask the bartender if you want to smoke it in here, and if you do you'll have to share…" Well, there were several of us ugly Americans wanting to share in this small bounty so we headed down to the beach and none of us were able to remember much after that. But the thing I was trying to relate is that all of the people in that bar in 1978 were there because they liked to hang out and get stoned.
Humans like to gather in groups and get mellow.
The powers that be seem to be afraid of us being able to gather together. The Alaska Marijuana Control Board has determined that unlike treating Cannabis like alcohol and giving cannabis users a place where they can gather together and share their herb and tall tales just as they do with alcohol consumers we must remain closeted as it were, confined to our homes and forbidden from enjoying the same rights and privileges as other adults
With several Cannabis centric or cannabis friendly establishments having already opened, and closed, and opened, and closed…it is obvious that the MCB, led by the ACB I have a gut feeling, is not going to be friendly to places that want to allow the gathering together of like minded "Pot Heads" least they actually organize and manage to get something accomplished.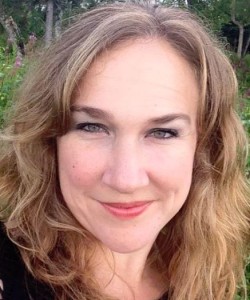 Sara Williams, the head of the MatSu Marijuana Advisory Board sat down with us for an interview.
Alaska Hemp: What is your understanding of the current State Marijuana Boards position concerning Cannabis Clubs?
Sara: After following the process from the beginning and spending many more hours than I ever thought I would in a room with them, I have to say that the Board has a different view than the Director. The Board, as a whole, is not opposed to them but they believe it is the place of the legislature to create a license authorizing the existence of clubs. The Chair stated in the last meeting that after the first round of regulations are adopted in November that he would like to turn the Board's efforts towards drafting language to send to the legislature to guide them towards what social clubs might look like in a regulated environment.
Alaska Hemp: It would seem to me that we already have a fairly good touchstone for what Cannabis Clubs might look like, I'd think they would look a lot like bars minus the fights and country music. Do you think we will actually be seeing any Cannabis Friendly social clubs opening legally in 2016?
Sara: I am hopeful. I've been in touch with a few legislators that have shown their support for creating an additional license. They came close last legislative session but it failed in the Senate on a tie vote. With the great example places like Pot Luck Events have shown when demonstrating that Cannabis Clubs are not places of illegal crime or places where violence is found, it does help show the legislators that such a place is needed and will not be the "perceived" threat to the communities. So I remain hopeful but we must stay diligent in the advocacy for them.
Alaska Hemp: The MCB was created to draft the regulations for cannabis use, why would they feel the need to send it back to the legislature?
Sara: The Director stated that her understanding of the MCB is to implement the guidelines of AS 17.38 or Ballot Measure 2 and in those guidelines it listed only 4 license types, retail, cultivation, production and testing. She did not direct the regulations drafter to consider Cannabis Clubs as a retail license as she believed it was a separate category. Also the MCB is not given the statutory authority to create licenses only to regulate. They believe that Cannabis Clubs are different "animals" than the other 4 licenses.
Alaska Hemp: So what should the average couch locked online advocate do to try and help get Cannabis Clubs spread around like Beer Joints and Legion Halls? Where should the great mass of slightly off center stoners focus their collective angst?
Sara: I would say utilize the process. Submit public comment through the online public comment page. But at this point in the game make sure they smoke a good Sativa strain to come forth in public comment with solid suggestions for wording on how the regulations should read and not expressing dissent on it. The MCB is closing in on the finish line and any changes that are made now must come with prewritten language as they don't have the time to debate or write new wording. Also the Director stated that any public comment submitted now will also be taken into account when it is forwarded on to the legislature for review.
Alaska Hemp: Comments on each set of proposed regulations may be submitted during the date range assigned to that set by submitting the comment in writing to John Calder at john.calder@alaska.gov. Written comments may also be mailed to John Calder at 550 W. 7th Avenue, Suite 1600, Anchorage, AK 99517 or dropped off in person at the same address during business hours. Written comments may also be submitted through the Alaska Online Public Notice System by accessing the public notice of proposed regulations and clicking on the "Leave a Comment" link.
Sara: What it all boils down to is don't give up fighting for this. It's not going to be the perfectly rolled joint when it comes off the starting line but it will still smoke out just fine. Advocacy for what this industry is going to look like doesn't end with the November 20th MCB meeting it will be an ongoing fight to mold it into the industry we know it can be.
Alaska Hemp: I quite agree, and while we must keep focused from a legal aspect on those that would oppose us we must also stay focused spiritually on what we know this plant does for us, our friends and what it can and will do for the World if we only allow it to flourish. Thank you for your time.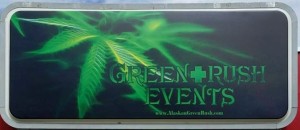 Joshua Tyson Bird runs Green Rush Events, a venue offering the "Kenai Peninsula fun, safe, cannabis related events".
Alaska Hemp: Hi Joshua, thanks for taking the time to talk with us. Can you tell us a little about Green Rush Events?
Joshua: It is the Kenai Peninsula's first and only Cannabis friendly club and lounge. Much like Pot Luck Events in Anchorage and Northern Heights in Wasilla, however we are the only club that does not charge a membership fee to become a member of our private legal club.
Alaska Hemp: How has the Marijuana Control Boards regulations effected your business model, if at all?
Joshua: Currently it really has not affected our business, mainly because people really don't pay to much attention to the meetings or the proposed regulations, and the ones that do have actually started coming in and bringing new members to sign up for membership to help support our cause. So I guess you can say it has actually boosted business a bit…
Alaska Hemp: Will you be seeking a license for a cannabis use establishment when they do start offering them?
Joshua: I plan to adhere to all regulations and restrictions proposed by our state and local authorities for the benefits that our medicinal and recreational consumers and members of our club benefit from.
Alaska Hemp: Have you seen any interest from the tourist sector for a place they can come to perhaps sample some Alaskan weed?
Joshua: A lot of tourists have came in and continue to do so to consume legally in our great state because it is prohibited to do so anywhere else in our communities, camp grounds, hotels, and parks, and they don't have a real hard time finding someone out there to provide them with cannabis, they just have a hard time finding a legal place to consume and they thank me for providing this safe legal alternative.
Alaska Hemp: Thank you, we look forward to visiting with you sometime when we make it down there and I'll make sure to bring along something sticky from the MatSu. Is there anything you would like to add before we break for a commercial message?
Joshua: We will be providing a free event on Oct the 9th called A Joint Revolution, we will be having a joint rolling contest and a few other activities to help promote the people's voice through education, sign making, setting up protests and getting petitions and signatures to help us all fight for our rights and liberties that need to be addressed with our emerging cannabis industry, we are also working with Pot Luck Events for this event and I hope everyone is able to make it to help support such a great cause!
You can find Green Rush Events on Facebook at https://www.facebook.com/AlaskanGreenRush
I tend to consider myself to be a sort of neo-pagan. From a religious standpoint I'm a little left of mainstream Christianity like Jerry Garcia was a little left of Dick Nixon. Part of my paganistic religious dogma is the belief that I am a part of a greater whole, that the entire Earth is a single great organism and I'm just a cell within that structure. I want to be a cell that is helping the great Earth mother to thrive, not a cancer cell spreading death and destruction. Cannabis is a cancer inhibitor, both inwardly and outwardly. Cannabis bonds me spiritually with the World around me and the World within me.
A pipe never belongs to you – it belongs to Spirit and so you need to remember that and offer it to Spirit asking that you can walk with the pipe and do good."
Nicholas Breeze Wood
I will remain comforted in the protection of my religious beliefs which include consumption of cannabis, chocolate and coffee.
When tourists start asking about where they can go to smoke a little legendary Alaskan Grass I'm hopeful that the legislature as well as Alaska's tourist industry are prepared to give them the answers they are hoping for. A listing of select MCB approved establishments offering the finest in Alaskan Grown Cannabis for consumption on the premises. How about a Vista Domed CannaCar making the Denali turnaround on the Alaska Rail Road? Railroads are well known to have accommodated "Smoking Cars" in bygone days.
If I were to open a CannaCamper Park and allow open cannabis use within the property would the State determine that to be a "Cannabis Club" and require the attending licensing? I have every confidence that those opposed to legalization will use every opportunity to tax or regulate what could be a wonderful thing for all Alaskans into a prolonged legal nightmare costing the State and communities millions in legal fees hashing it all out.