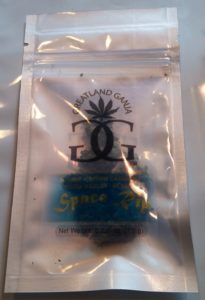 Strain: Space Rip
"Space Rip is a special phenotype of JTR. [Jack the Ripper] It is a space queen dominant throwback, so different from traditional JTR (which we grow and is great) that we gave it a nickname to differentiate it from JTR"
Type: Sativa Dominant

Origin: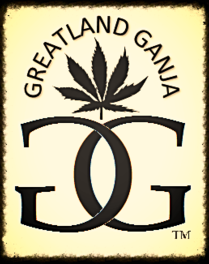 Greatland Ganja from the Kenai through Bad Gramm3r just OUTSIDE of Wasilla. (No tax for you, BAD Wasilla! >:P)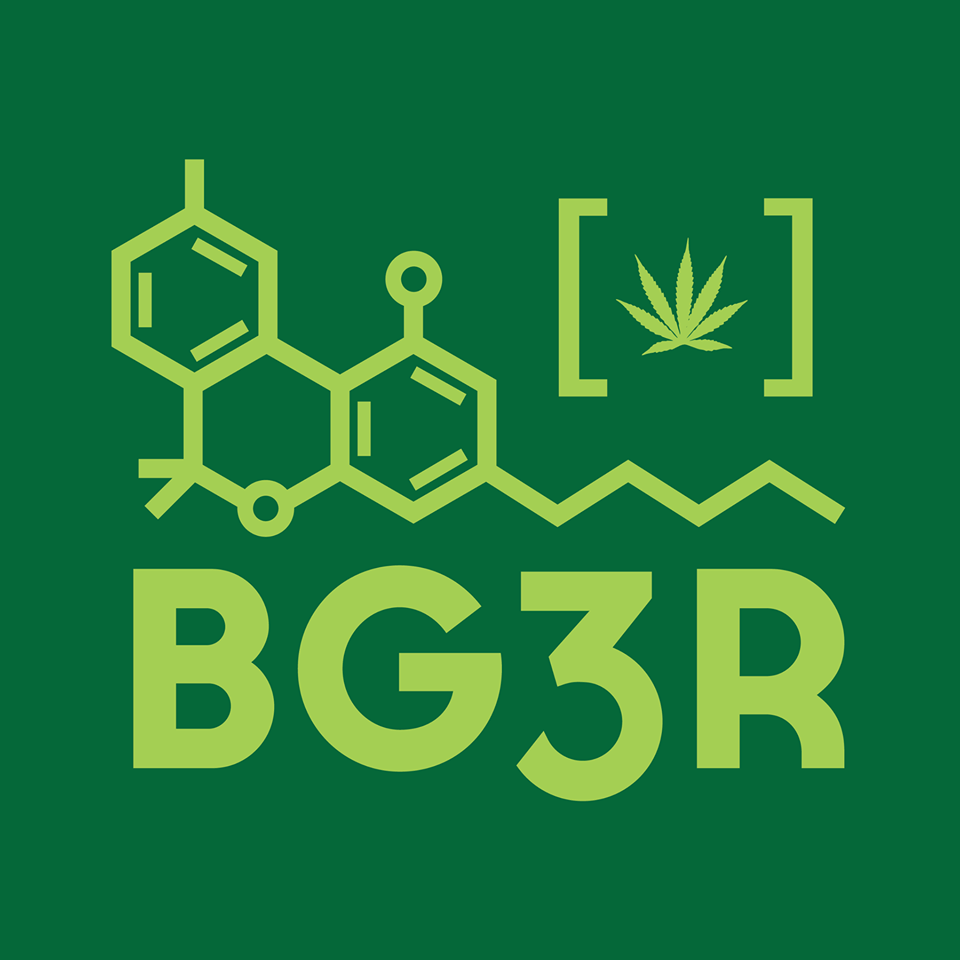 Growing Medium: Hydro

Lighting: "Those ladies basked in the light of T-5s for veg and 1000 watt air cooled HPS for bloom." G⅁

Nutrients: "We used General Hydro for the nutrients" G⅁


Cultivator: "Arthur Abel and our Cultivator Kenny were the primary cultivators. It was grown with love." G⅁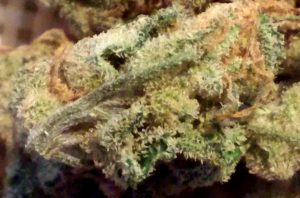 Appearance: Small buds, as to be expected from a hydro Sativa Dom I suppose. Some nice sparkle.

Smell: A citrussy floral, inviting, nothing to worry you over carrying a bag in your pocket. The terpines are not trying to claw their way out of the bag. But they are there, where they belong until you come for them.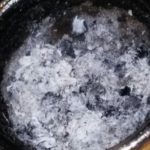 Burn: Nicely, seems to be clean, I'll try and update after I try it in a joint. Bowl burned down to fine, white ash. >

Taste: Very good, sort a flowery affair that plays pleasantly over the taste buds.

Exhale: Earthy…quite different than the inhale, like all that flower power got sidetracked. Some peppery nummy goodness lingers long after the exhale.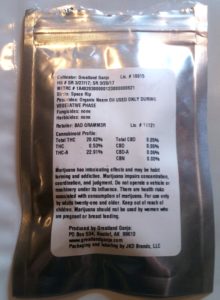 High: Oh, that's where that flower power went! Right there…right now…two hits in and "Uhm I forgot what I was going to say…", "Oh yea, that…uh…what were we talking about?". High, pleased to be here, it's a good place…once I get accustomed to this one it might prove to be an excellent working mans high.

Manicure: Well done, Greatland has been doing very well in the trimming from the few samples I've seen.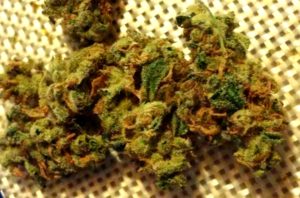 Overall: I was hoping to find a good, uplifiting Sativa with the brightness and clarity that I love about good Sativas and it has it. The taste is very nice, those terpines that hang around mouth for a while reminding me that two hits got me to a good place and I should resist the temptation to go back in…aww, hell, I have to give the exhale another look…as long as I'm doing the Overall I really have to try just one more for the "overall" toke.
22.91% THC-A…Eeaaaaa yea…it works. 20.62 total THC so this should be an excellent vape strain. I'll get back to you on how that worked after I squish and vape a bud.

About Sour Diesel
Sour Diesel is considered a "Top Cash Crop" by experts. This extra-dank weed breed delivers an energetic, psychedelic high. Also known by the name "Sour D," this world-famous strain has a presence that's really strong and reeks of fuel. You're left ready to tackle your accomplishments, instead of feeling "couch lock," allowing you to have a good time filled with good vibrations.
This sativa-dominant cannabis is mixed with 60% sativa and 40% indica. It's fast-acting and delivers cerebral effects that leave you feeling dreamy and energized. As a medical cannabis strain, it offers some very effective medicinal qualities. Consumers use it to help combat and get long-lasting relief from depression, pain, stress and other ailments.
Sour Diesel seeds grow into tall plants with 20% THC and 0.20% CBD contents. These plants grow best in sunny, warm climates. They are prone to powdery mildew, so experts place their growth level at hard. But, with the right growing techniques, these plants can flourish both indoors and outdoors. This feminized strain of cannabis was named after its aroma, which smells of diesel fuel, and tastes of tropical fruitiness.
Click the image to purchase Sour Diesel
Space rip
Type: Sativa Hybrid

Origin: Cali Connection

Medium: Hydro

Lighting: LED

Nutes: CLASSIFIED

Grower: Northern Lights Cannabis Company

Appearance: Tight, sparkly, very dense buds

Smell: Earthy, almost a chocolaty smell, very inviting, can't really find the "skunk" heritage on the sniff test.

Burn: Clean, thick and flavorful inhale.

Taste: Rich, I can feel it coating my tongue, very nice promising flavor that does not disappoint when it gets to the high.

Exhale: Please remember to do that.

High: YES, there is a serious high that starts before you remember to exhale. Very cerebral, a good "Let's get'er done" high. My mind does tend to wander a little (4 days I've been trying to get this review out)  because I keep thinking of better things to be doing at the moment, or see a funny cat meme and end up watching 30 minutes of Darwin Award videos.

Manicure: Tight, no fluff, no scruff, just the good stuff.

Overall: Solid 9, a performer that does not have me waking up with keyboard imprinted in the side of my face. I'm told that after a few years regular users report some jitters and anxiety from this strain that does not happen with NY Diesel so it should be put in a rotation with other strains if your going to become a constant consumer.

I pressed out some rosin to run through my new DipStick, not a real gusher but a decent press out, a second press would bring a little more, and a 3 ton press would really do the trick. Excellent L Limonene dominant terps coming off the pressed and decarbolated rosin/bud.