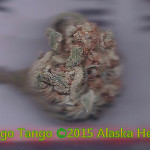 The Mango Kush could be a great bud, I can see the popularity, the sample I got could use a little more time in my opinion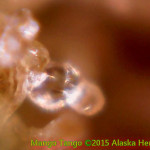 as I'd like to see the trichomes cloudy to amber.
Nice crystals and the bud is tight and has a nice fruity aroma, and hits decent. standing alone it would rate quite well…but…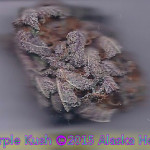 Afghan Purple Kush, the OG of OGs, the granddaddy from the Motherland. Bred in the Hindu Kush and deemed fine enough that God built his Holy Anointing oil around it. The bud is dense. Not overly resinous as it could well be but sticky. pealing open a layer to release fresh aroma is a thrill, it makes you want to press the oil out of it and pour it over your head…go into a small, dark holy of holies and hot box the shit out of it.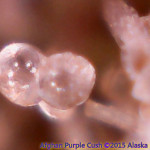 Done right this is one of the finest smoking experiences known to man. This sample was almost done right…again, I think I would have waited a week or so…but it still does the job gangsta' style. I know 4 people growing this strain and two of them are doing it well, this is the best

sample I've seen, dirt grow, full organic, HPS lights and subsonic lullabies.