Ryan Grim – ryan@huffingtonpost.com | HuffPost Reporting

Medical Marijuana Bill Moves Through Maryland Senate In Landslide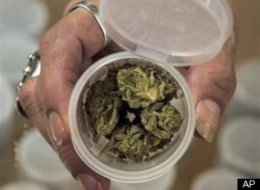 The Maryland Senate voted on Saturday to allow patients access to medical marijuana at state-licensed dispensaries. The bill now moves to the state's lower chamber.
The bill was approved overwhelmingly, with bipartisan support and without objections or discussion, by a 35-12 margin.
Read the full story at http://www.huffingtonpost.com/2010/04/10/medical-marijuana-bill-mo_n_532962.html?ref=fb&src=sp#sb=844450,b=facebook