The Associated Press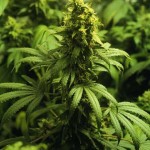 FAIRBANKS, Alaska — A 20-year-old man who as a teenager worked on an Alaska marijuana farm has been sentenced to five years in federal prison.
U.S. District Judge Ralph Beistline handed down the punishment Friday after listening to Nathaniel Harshman read a 40-minute, paragraph-by-paragraph response to the government's sentencing recommendations, which called for an almost six-year term.
Read more here: http://www.adn.com
American marijuana farmers grew nearly 22.5 million pounds of marijuana in 2006. This amount of pot is worth nearly 36 billion dollars. Most marijuana farms are locally produced.