Archive for the 'News' Category
The Associated Press
Posted:   01/16/2013 04:31:28 PM PST
BARROW, Alaska—A 31-year-old Barrow man is accused of being involved in large shipments of marijuana mailed to the P.O. box assigned to a local college where he worked.Elekana Saga Aina was arrested Tuesday in Barrow after an 18-month investigation. He is charged with misconduct involving a controlled substance and is being held on $150,000 bail.
North Slope Police say Aina allegedly was involved in several shipments of marijuana ranging from three- to-23 pounds.
Police say a post office box assigned Ilisagvik (Ill-IH'-sag-vick) College was used. Police Chief Leon Boyea (BOY'-eh) says Aina had been employed at the college as support staff.
Police say $114,000 in cash deposits were made by several people, mostly at a local Wells Fargo branch, and appear to have colluded with Aina.
More arrests are expected.
http://www.willitsnews.com/marijuananews/ci_22398223/barrow-man-linked-marijuana-shipments
ANCHORAGE – A national marijuana legalization group is targeting Alaska. The Marijuana Policy Project Group was instrumental in backing the Colorado's ballot measure that passed in November. The group says, with over 1,200 medical marijuana users registered with the state, support for weed has been greater in Alaska than anywhere else.
Back in 2004, 44 percent of Alaska voters supported a legalization ballot measure. The MPP hopes to help local supporters put the issue back before Alaskan voters by 2014 with a ballot initiative calling for the state to regulate and tax weed in the same manner as alcohol.
http://www.ktva.com/news/local/Pro-Marijuana-Group-Targeting-Alaska-Laws-187392981.html
With half or more Americans now favoring legalizing marijuana, President Obama has one bold option that few experts are talking about: Raising the white flag and ending the federal war on pot.
To be sure, many legal experts believe the US Department of Justice instead is preparing to block new regulatory schemes passed by voters last month in Washington and Colorado that legalize and regulate the selling, possession, and use of marijuana. One option is to invoke Article 6 of the Constitution, which says federal law is "the supreme law of the land."
But despite the constraints of the 1970 Controlled Substances Act in which Congress cemented its stance that marijuana is highly dangerous and has no legitimate medical use, the Obama administration does have legal authority to relabel marijuana as either a less dangerous drug or, as Washington and Colorado have done, classify it alongside alcohol as a legal drug. Such a move could partially or wholly end federal marijuana oversight.
"Maybe this will be the moment when the feds are prepared to revisit marijuana prohibition," says Josh Meisel, co-director of the Humboldt Institute for Interdisciplinary Marijuana Research in California. "At the federal level … I could see a scenario of marijuana regulation" ending.
At the very least, Washington and Colorado have laid a Gordian knot on the President's desk.
How, exactly, does the US respond, given that a recent Gallup poll finds that 63 percent of Americans want the federal government to leave the two states alone? Moreover, legal experts say, the laws are not at their core contradictory to federal policy.
Both state schemes will continue to regulate marijuana in ways designed to curtail, not promote, its use. In Colorado's case, tax revenues will go to local school districts. In Washington, police will be able to pull over stoners and prosecute them for intoxicated driving if they've had too much to smoke.
http://www.alaskadispatch.com/article/whats-next-weed-total-legalization
The Associated Press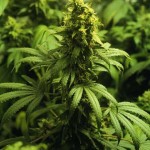 FAIRBANKS, Alaska — A 20-year-old man who as a teenager worked on an Alaska marijuana farm has been sentenced to five years in federal prison.
U.S. District Judge Ralph Beistline handed down the punishment Friday after listening to Nathaniel Harshman read a 40-minute, paragraph-by-paragraph response to the government's sentencing recommendations, which called for an almost six-year term.
Read more here: http://www.adn.com
American marijuana farmers grew nearly 22.5 million pounds of marijuana in 2006. This amount of pot is worth nearly 36 billion dollars. Most marijuana farms are locally produced.
Jack Herer, legendary hemp activist and author of the seminal The Emperor Wears No Clothes, has passed away at the age of 70. The sad news that Mr. Herer died Thursday morning in Eugene, Oregon was first reported by Salem-News.com.
Jack Herer became one of the most influential marijuana and hemp activists in the world through speaking engagements across the country and his 1985 self-published book

The Emperor Wears No Clothes

– which has now sold over 600,000 copies and made Herer one of the most successful self-published authors of all time. Herer ran for President of the United States twice, was inducted into the Counterculture Hall of Fame in 2003 and had a highly popular strain of cannabis named in his honor.
http://hightimes.com/legal/ht_admin/6362
Marijuana Blog from AlaskaHemp