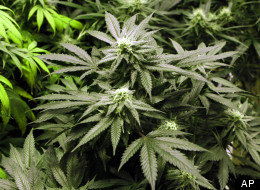 Alaska Hemp has made the AlaskaDispatch with a great article by Laurel Andrews.
"I just think marijuana's going to revolutionize things in Alaska as much as oil ever did. The prospect for jobs and new business start-ups is phenomenal. All Alaskans should be excited about it," said Bill Fikes, a disabled veteran and owner of the website Alaska Hemp who is looking to start a cannabis grow operation should the initiative succeed.
With some "creative financing" — money from investors with relatively deep pockets — Fikes said he is already in negotiations with business partners about starting up a major grow operation and dispensary. He said they have a property owner lined up who is interested in housing the necessary infrastructure, and several growers who have specific strains they'd like to grow. He wants to start a dispensary in Wasilla, and maybe Anchorage too.
Fikes is starting to do this work now, way in front of the vote on the ballot measure, to "try and at least get a little head start on the carpetbaggers," he said, referring to people and businesses he believes will come to Alaska to cash in on the new market. Big business that has already made millions in Colorado and Washington will not be far behind once the initiative passes, Fikes said. "I think they're going to see Alaska as a major expansion marketplace."
Read the entire article at: http://www.alaskadispatch.com/article/20140304/alaska-entrepreneurs-look-ahead-marijuana-legalization-vote