STRAIN: Bianca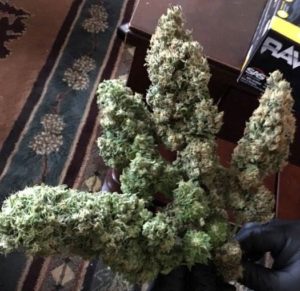 TYPE: Hybred: White Widow and Afghan cross with the Empress phenotype White Queen (Leafly)
ORIGIN: Bianca is a unique hybrid consisting out of three different and extremely popular strains. The famous White Widow, which is regarded as one of the most desirable marijuana strains ever produced and is a multiple Cannabis Cup winner. The Afghan strain, used to mountainous conditions, a very hardy and strong strain of cannabis, which can endure severe cold or heat. And then at last, but definitely not at least, the White Queen strain, also referred to as the Empress among the white cannabis genetics.
https://amsterdammarijuanaseeds.com/seedshop/bianca-seeds
MEDIUM: Promix
NUTES: Botanicare
GROWER: JW – MatSu
APPEARANCE: Bianca is a robust woman, wide in girth and tall in stature! Large buds, not seriously dense but certainly not airy at all.
SMELL: Mild lemony aroma, grassy, nothing that really assaults the nose.
BURN: A little tar to the ash, clean and even otherwise. Nice resin ring forming about halfway into the joint.
TASTE: The lemony smell carries through, subtle, slight spice.
EXHALE: Sweet lemon, the aftertaste is distinctly sweet.



HIGH: Mild run up after second hit, after 4 tokes we could certainly tell it was there, after 5 we got into a protracted discussion that kept changing subjects…neither of us wanted another hit for quite a while, it had done it's job well. I felt lifted, energetic without being twitchy.
MANICURE: Very close hand trimmed quite excellent buds.
OVERALL: This has become a favorite strain, in the top ten of the last year certainly. This is the second meeting with a second grower, both were from seed, The high is well balanced, nothing overpowering, a little short term…uh…that brain thing…oh yea, memory loss, but that's…uh. Oh, it's somewhat spacey, did I mention that? Congrats to JW and a big thank you for letting me sample this quite excellent work.