Strain: Kosher Kush
Type: Indica

Origin: DNA's Reserva Privada seed line, Kosher Kush won the High Times Indica Cup in 2010 and 2011.

Medium: Hydro

Lighting: LED
Nutes: Classified

Grower: NLCC

Appearance: Tight and very sparkly.

Smell: Sharp Pine tones

Burn: Very clean

Taste: Baby, I promise I won't…na, here it comes, you ready? Rich and full flavored, let's you know it is going to be at work for a while.

Exhale: Yea, about that work thing, you should be able to tell by now that this is going to be an A ticket ride.

H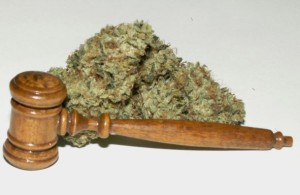 igh: "Hello, I'm Kosher K, I'm just going to move into this corner of your head over here and play with the signal to noise for a while, yea, this wire can go over here, and this one…Oh, your still here? Go get a Pizza or something."

Manicure: Excellent

Overall: I am savoring every puff of this first rate strain. I know it will be gone all to soon and I'll only have memories that I can't remember because this is some really fucking good weed. Very good pain relief, I can still sort of feel it, I just don't feel it as an urgent thing…it's more like I casually remember it is still there waiting for the medicine to wear off. But this has some serious staying power and a night of moderate (OK, my moderate might not match YOUR moderate, 4 joints, thin ones) smoking had me awaken with a very nice afterbuzz and feeling well rested.

This top shelf private reserve quality hydro I'm going to be following eagerly.