If America's first marijuana legalization experiment is any indication, the end of prohibition can start smoothly. Since retail sales of recreational marijuana began in Colorado, revenues from marijuana sales have continued trending up. At the same time, crime in Denver, home of most recreational marijuana shops in the state, has dropped nearly across the board. Colorado and Denver's experiment with legalization is, in other words, going well. The state is seeing its coffers filled with some extra revenue, as expected. And crime, despite warnings from law enforcement officials, isn't rising.
Read More: http://www.vox.com/2014/5/13/5711370/since-denver-legalized-pot-sales-revenue-is-up-and-crime-is-down
WASHINGTON — The Obama administration Friday gave banks a road map for conducting transactions with legal marijuana sellers, so these new businesses can stash away savings, make payroll and pay taxes like any other enterprise. It's not clear banks will get on board.
Guidance issued by the Justice and Treasury departments is the latest step by the federal government toward enabling a legalized marijuana industry to operate in states that approve it. The intent is to make banks feel more comfortable working with marijuana businesses that are licensed and regulated.
Others have a keen interest, too, in a regulated financial pipeline for an industry that is just emerging from the underground. Marijuana businesses that can't use banks may have too much cash they can't safely put away, leaving them vulnerable to criminals. And governments that allow marijuana sales want a channel to receive taxes.
But a leading financial services trade group immediately expressed misgivings and others, too, said the guidelines don't go far enough in protecting banks.
"After a series of red lights, we expected this guidance to be a yellow one," said Don Childears, president and CEO of the Colorado Bankers Association. "This isn't close to that. At best, this amounts to 'serve these customers at your own risk' and it emphasizes all of the risks. This light is red."
Washington and Colorado in 2012 became the first states to approve recreational use of marijuana. A group is hoping to make Alaska the third state in the nation to do so.
Source http://www.dnj.com/viewart/20140216/NEWS/302160023/Feds-Banks-marijuana-sellers-can-do-business
Although cannabis law reform continues to take place across the country, residents of two states in the U.S. have the opportunity this year to drastically change the landscape in the movement to legalize recreational and medicinal cannabis; Alaska and Florida.
In Alaska, voters will have the opportunity this August to legalize cannabis, through a constitutional amendment, for all adults 21 and older. Similar to Colorado's Amendment 64, the initiative voters will be considering would legalize cannabis possession, private cultivation and state-licensed sales. If approved, Alaska would become the third state in the U.S. to legalize recreational cannabis; it would be a clear, undeniable sign that cannabis legalization is a certain inevitability, and that recent victories have sped up the process.
In Florida, voters will be given the chance to legalize cannabis for medical purposes this November. Although over 20 states have legalized some form of medical cannabis, Florida would be the first state in the south to do so, and one of the last states many expected would make the move. Despite their often conservative values, recent polling has found upward of 80% in the state to be in support of legalizing medical cannabis, a strong sign that the state will do so through a voter-approved initiative this November.
If both of these states are successful in accomplishing their goal, the momentum gained by the victories in Colorado and Washington would explode to new heights, and new levels of mainsteam awareness.
It's absolutely vital that those who support reforming our failed cannabis laws support these efforts; if you're in either of these states, get involved with the campaigns (for Florida click here, for Alaska click here), spread awareness and do what you can to help get these proposals approved. If you're outside of the state, considering donating to the campaigns behind the initiatives; as we all know, for better or worse, money plays a huge role in politics, and everything you can give helps in a big way.
We'll keep you updated as these, and other proposals, move forward.
Source http://thejointblog.com/eyes-florida-alaska/
Norris McDonald and Roy Patrick, Contributors
Industrial hemp is a 'legal weed' with annual sales in the United States (US) averaging about US$500 million dollars. This is expected to rise because of the push to decriminalize all forms of marijuana (cannabis sativa) especially its non-toxic cousin, the hemp plant. Ganja is merely one of 500 varieties of this hemp plant and there is no reason Jamaica can't begin a pilot study in industrial hemp production.
Industrial hemp is in the spotlight as many countries race to boost production. Governor Jerry Brown, of California, recently signed a law legalizing industrial hemp production. America is a large consumer of industrial hemp products but, at present, most of it is bought from overseas.
Canada is the biggest supplier of industrial hemp to America, and it may well be possible for Jamaica to become a big exporter to the US and other markets. The US (Hawaii), Canada, Great Britain, Russia, Germany, China, Japan, France are among the roughly 27 countries worldwide which grow industrial Hemp. Unlike ganja, it has lower levels of drug toxicity, hence its risk for being abused is considerably less.
http://jamaica-gleaner.com/gleaner/20131122/cleisure/cleisure4.html
Drugs commonly taken for a variety of common medical conditions negatively affect your brain, causing long term cognitive impairment. These drugs, called anticholinergics, block acetylcholine, a nervous system neurotransmitter.
They include such common over-the-counter brands as Benadryl, Dramamine, Excedrin PM, Nytol, Sominex, Tylenol PM, and Unisom.
Other anticholinergic drugs, such as Paxil, Detrol, Demerol and Elavil are available only by prescription.
Physorg reports:
"Researchers … conducted a six-year observational study, evaluating 1,652 Indianapolis area African-Americans over the age of 70 who had normal cognitive function when the study began … '[T]aking one anticholinergic significantly increased an individual's risk of developing mild cognitive impairment and taking two of these drugs doubled this risk.'"

Many view over-the-counter (OTC) drugs as safe because they don't require a prescription. Well nothing could be further from the truth.

In fact, many OTC drugs were previously carefully monitored prescription drugs. Many people are not aware that while I was in college in the 1970s, I worked as a full time pharmacy apprentice and helped sell drugs to patients all day long.

Motrin was the first non-salicylate prescription NSAID. Now it is a popular OTC ibuprofen option. Similarly, anti-ulcer drugs like Tagamet, Zantec, and Prilosec used to be carefully controlled. Now they can all be easily purchased in a smaller "OTC strength" that nearly doubles the number of pills required to equal the prescription dose.

Just because a drug is available without a prescription does not make it any less dangerous. It is still a chemical, which in no way, shape, or form treats the cause of the problem and can lead to complications that can seriously injure, if not kill, you or someone you love.

Read more at http://www.realfarmacy.com/over-the-counter-brain-damage/#BCm6WXt4d7roABqI.99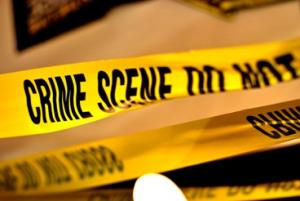 A volunteer for the California Department of Fish and Wildlife fell out of a helicopter and died while authorities were conducting a marijuana eradication effort in Tulare County Thursday. Shane Krogen becomes the 29th person to die in US domestic drug law enforcement operations so far this year.
The Los Angeles Times reported that Krogen was supervising the High Sierra Volunteer Trail Crew and supporting Operation PRISTINE in a remote part of Sequoia National Forest when he died.
Read more: http://stopthedrugwar.org/chronicle/2013/sep/13/california_volunteer_marijuana_e
The history of marijuana in the last century has been a slow process toward social acceptance.
In the 1936 movie "Reefer Madness," marijuana smokers were portrayed morally-depraved pot fiends .
In the 1950s, marijuana was considered to be not just a dangerous drug, but a stepping stone to the use of heroin or even more dangerous controlled substances.
In 1979, 27 percent of Americans favored legalization, according to a CBS News/New York Times poll at the time.
Gradually, but consistently, social acceptance of marijuana continued to climb. By the 1980s, over 80 percent of high school students said they had easy access to marijuana. By 1988, no less an authority than the Drug Enforcement Administration's administrative law judge, Francis Young, concluded that "marijuana may well be the safest psychoactive substance commonly used in human history."
A 2009 CBS News poll found that more Americans now support legalization. Forty-one percent said they think marijuana should be made legal and 52 percent are opposed. That's even more than in a CBS News poll in March when 31 percent said they were in favor of legalization in all cases with another seven percent saying they would favor legalization if marijuana were taxed and the money went to projects.
Today the potent smell of marijuana legalization is in the air.
Read more: http://www.cbsnews.com/2741-204_162-664.html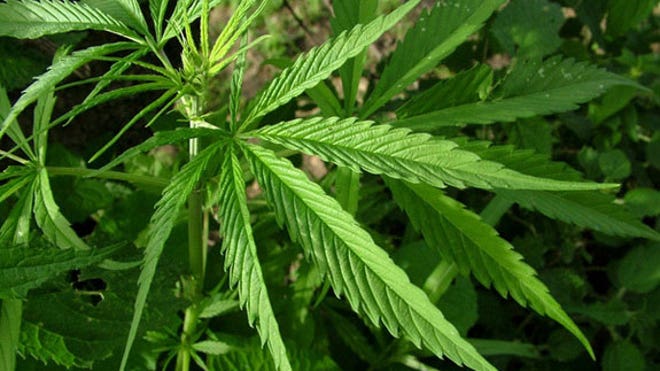 A California family says a rare type of medical marijuana has helped control their 7-year-old son's severe epilepsy, Fox 40 reported.
Jayden David suffers from a debilitating form of epilepsy, which causes him to experience frequent seizures – some lasting up to 90 minutes. Until recently, Jayden took up to 20 types of medication every day in an attempt to control his condition.
However, when Jayden's father, Jason David, discovered cannabidiol (CBD), a rare type of non-psychotic medical marijuana, he said it changed the young boy's life.
David said the CBD, which he administers to his son in liquid form, has improved Jayden's condition dramatically, reducing the number of seizures he suffers and allowing him to cut back on his medications.
"Jayden's seizures are down approximately 80 percent. Jayden is functioning now," David, of Modesto, Calif., told Fox 40. "The doctors told me Jayden would never walk or talk."
However
Read more: http://www.foxnews.com/health/2013/09/23/family-credits-rare-medical-marijuana-with-helping-epileptic-son/#ixzz2fjI57PM3
The first medical marijuana stores opened in Washington, D.C., less than two months ago, but the D.C. Council is already considering legalizing the drug.
At-large Councilman David Grosso, an independent, introduced legislation Tuesday to legalize marijuana possession and consumption for adults over 21.
"Most people understand the role that marijuana has played in our community: Unlike what was touted for years during the 'War on Drugs' that it's a gateway drug, really all marijuana's been is a gateway to arrest and a lifetime of struggling with the justice system," he says.
Read more: http://www.usnews.com/news/articles/2013/09/19/dc-councilman-pushes-marijuana-legalization-predicts-congress-would-allow-it
Jul 25, 2013
NASCAR fans attending the 2013 Brickyard 400 races are being greeted by this ad on a jumbotron at the Indianapolis Motor Speedway. The spoof beer ad produced by the Marijuana Policy Project — http://www.mpp.org — highlights the relative safety of marijuana compared to alcohol by characterizing marijuana as a "new 'beer'" with "no calories," "no hangovers," and "no violence" associated with its use.
"New Beer" – Marijuana Policy Project NASCAR Ad