Archive for the 'Strain Reports' Category
go into the woods and breathe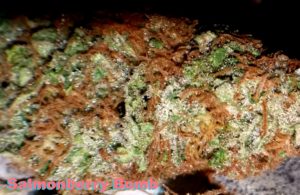 STRAIN: Salmonberry Bomb
TYPE: Indica Dominant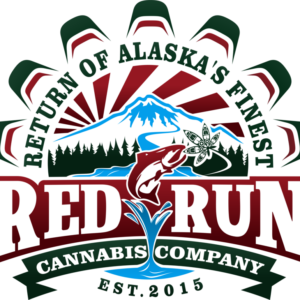 ORIGIN: Red Run Cannabis Cultivators LLC
MEDIUM: Hydro
NUTES: Organic
GROWER: Red Run Cannabis Cultivtors LLC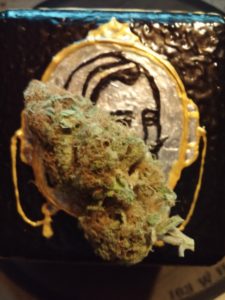 APPEARANCE: Sparkling and redheaded
SMELL: A notable pine/diesel smell, the high pinines give it the slight turpentine aroma.
Pinenes are the primary constituents of turpentine. Pinene has also been used as anti-cancer agent in Traditional Chinese medicine, also for its anti-inflammatory, antiseptic, expectorant and bronchodilator properties.
BURN: Clean white ash
TASTE: Very bright, fruity almost, good flavinoids that linger on the tongue, the pinenes are high, limonene and linolool low so not much spice.
EXHALE: Sort of musky, or is it musty, reminds me of either Columbian or old cabins.
HIGH: right to the head, one hit…(OH, yea, I lit a joint 15 minutes ago, now where the hell did I put that? Oh, I'm still holding it.)
MANICURE: Top quality, tight, buzz(!) cut.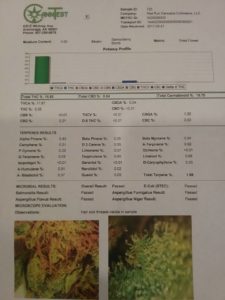 OVERALL: I have to give this a very high rating, nice oder, sweet taste, at under .1% CBD there is not at big dry mouth, (slight correction, an hour in and most of the joint down I'm thinking a cup of coffee would be pretty awesome) 16% THC/THCA total gives a very nice head buzz which seems to be where this likes to live. I have a nice light body buzz after an hour but the head is clean and right where it needs to be.
Red Run
Phone: (907) 283-0800 – info@redruncannabiscompany.com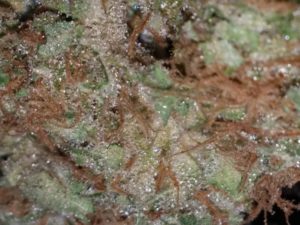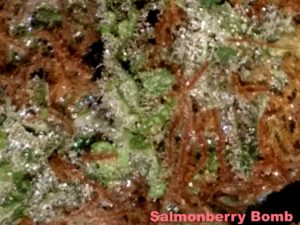 Never Smoke Weed with Willie Again
Type: Sativa Hybrid

Origin: Cali Connection

Medium: Hydro

Lighting: LED

Nutes: CLASSIFIED

Grower: Northern Lights Cannabis Company

Appearance: Tight, sparkly, very dense buds

Smell: Earthy, almost a chocolaty smell, very inviting, can't really find the "skunk" heritage on the sniff test.

Burn: Clean, thick and flavorful inhale.

Taste: Rich, I can feel it coating my tongue, very nice promising flavor that does not disappoint when it gets to the high.

Exhale: Please remember to do that.

High: YES, there is a serious high that starts before you remember to exhale. Very cerebral, a good "Let's get'er done" high. My mind does tend to wander a little (4 days I've been trying to get this review out)  because I keep thinking of better things to be doing at the moment, or see a funny cat meme and end up watching 30 minutes of Darwin Award videos.

Manicure: Tight, no fluff, no scruff, just the good stuff.

Overall: Solid 9, a performer that does not have me waking up with keyboard imprinted in the side of my face. I'm told that after a few years regular users report some jitters and anxiety from this strain that does not happen with NY Diesel so it should be put in a rotation with other strains if your going to become a constant consumer.

I pressed out some rosin to run through my new DipStick, not a real gusher but a decent press out, a second press would bring a little more, and a 3 ton press would really do the trick. Excellent L Limonene dominant terps coming off the pressed and decarbolated rosin/bud.
STRAIN: Ripped Bubba
TYPE: 60% indica-dominant hybrid, resin-heavy Pre-98 Bubba Kush with the flavorful and euphoric sativa Jack the Ripper
ORIGIN: TGA Genetics
MEDIUM: SOIL
NUTES: UNK
GROWER: Chugiak Red(?)
APPEARANCE: Red hairs abound!
SMELL: Earthy with some skunk, enticing
BURN: Light gray ash, clean
TASTE: Very nice, sweet and thick with resiny goodness
EXHALE: Like a fine hashish, expansive
HIGH: Right to business, head high starts on the exhale, nice uplift down the trail
MANICURE: Most excellent, nothing but bud onthis one, red hairs dominate
OVERALL: This one gets a 9, great bud, 9.5 on the trim, 8.5 on the high.
Never Smoke Weed with Willie Again

Strain: Moose Nugget
Type: Assorted
Origin: The bottom of a stash box
Medium: Rare
Lighting: 28″ LCD Monitor
Nutes: Hormel Chile with Rice and Chedder Cheese
Grower: Nothing growing on it that I could see.
Appearance: Greenish, lots of kief, a few little bits of shatter and something that looks like a freeze dried raisin.
Smell: Sort of like a cat pissed in an old jock strap.
Burn: rather like a coal furnace
Taste: Earthy, flowery, lemony, cat pissy, grapefruit and blueberry with a hint of chocolate.
Exhale: More like an explosive aspiration than an exhale, this stuff is not the atmosphere of your home planet!
High: I waved as I passed the ISS…
Manicure: Yea, I could use one, and a pedicure too.
Overall: Imagine that over the last 6 Months you have dropped some of the best weed in Alaska in one box, loading bowls, ripping dabs and rolling joints out of it until there is a deep layer of mostly trichomes and flakes of shatter and then roll that into a fat joint and try and write about it 1/2 way through…ooo…there's a chip of lemon wax…I remember that!
Never Smoke Weed with Willie Again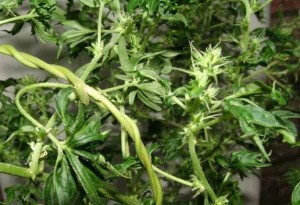 A newly discovered Cannabis Sativa variation has been found growing in and around the "safety zone" within the Fukashima Prefecture in Japan. Initial field reports indicate that Fukasativa seems to be a self flowering and self aware strain.
"The high begins when you first inhale, but the fun begins when you pack it in a bowl, this critical chronic is so close to critical mass it self ignites when packed. The initial effects are like having the top of your head blown off from the inside then it settles down and burns way down deep until it once again explodes up and out leaving your mind a cratered, smoking ruin."
S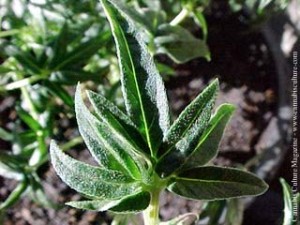 cattered reports of attempts to create concentrates tend to include mumbled last words from the survivors like "I saw God" and "Fukasativa fukauover!"
Several Seed Banks have attempted to collect seeds from this new strain but thus far they have proven to be elusive and much to cunning for traps even at seed stage.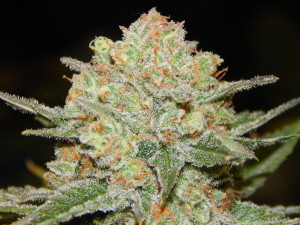 STRAIN: Grape God
TYPE: hybrid
ORIGIN: Grapefruit/God bud
MEDIUM: Soil
LIGHTS: MH/HPS/T-8'S
NUTES: Private reserve, Family recipes
GROWER: GrizzWeed
APPEARANCE: hard, firm and dense
SMELL: Sweet, fruity and yet floral
BURN: Slow and even leaving a light grey to white ash at finish


TASTE: Distinctly sweet and fruity draw almost juicy. A robust flavor
EXHALE: mild light, excellent fruity aftertaste
HIGH: Quick come on with a heady buzz. That allows the user to stay happy and relaxed. Great as a AM or a PM smoke
MANICURE: High and tight but still leaving enough of the sugar leaves to add to the flavor.
OVERALL: An all around great smoke for either getting things done or for just a relaxing evening with friends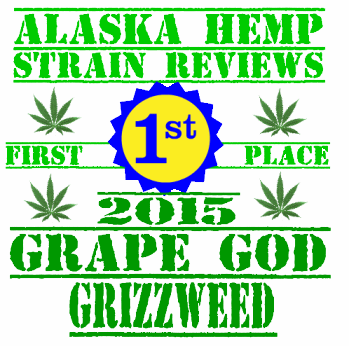 This is one of the top strains to be found in Alaska currently, The potent BC God crossed with the most excellent Grapefruit was a masterstroke and it is delightful to see this out in the hands of great horticulturists like GrizzWeed.
While GrizzWeed is a serious cultivator even in the hands of a novice first time grower I have been amazed at the yield and potency of this one.
http://www.facebook.com/grizzweed/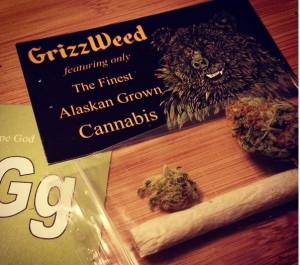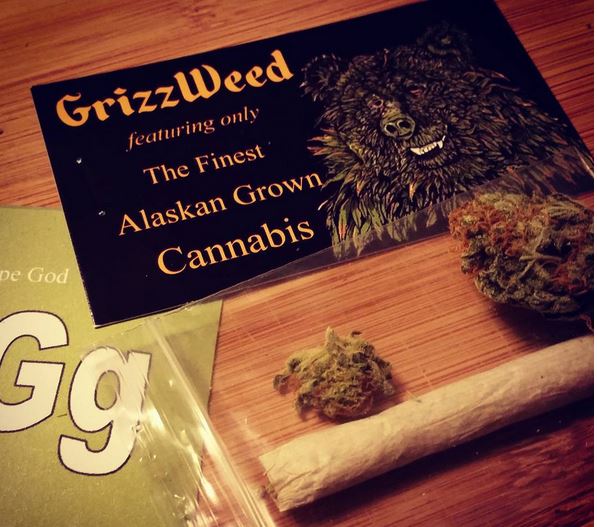 Considering several encounters with this strain over the last year, each being a delightful surprise, and each encounter being with a different grower, I have decided that this is the best overall strain I have seen in 2015.
Strain: Kosher Kush
Type: Indica

Origin: DNA's Reserva Privada seed line, Kosher Kush won the High Times Indica Cup in 2010 and 2011.

Medium: Hydro

Lighting: LED
Nutes: Classified

Grower: NLCC

Appearance: Tight and very sparkly.

Smell: Sharp Pine tones

Burn: Very clean

Taste: Baby, I promise I won't…na, here it comes, you ready? Rich and full flavored, let's you know it is going to be at work for a while.

Exhale: Yea, about that work thing, you should be able to tell by now that this is going to be an A ticket ride.

H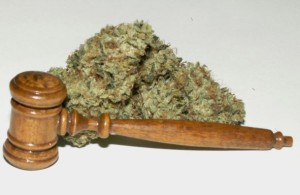 igh: "Hello, I'm Kosher K, I'm just going to move into this corner of your head over here and play with the signal to noise for a while, yea, this wire can go over here, and this one…Oh, your still here? Go get a Pizza or something."

Manicure: Excellent

Overall: I am savoring every puff of this first rate strain. I know it will be gone all to soon and I'll only have memories that I can't remember because this is some really fucking good weed. Very good pain relief, I can still sort of feel it, I just don't feel it as an urgent thing…it's more like I casually remember it is still there waiting for the medicine to wear off. But this has some serious staying power and a night of moderate (OK, my moderate might not match YOUR moderate, 4 joints, thin ones) smoking had me awaken with a very nice afterbuzz and feeling well rested.

This top shelf private reserve quality hydro I'm going to be following eagerly.
Never Smoke Weed with Willie Again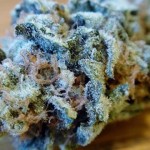 STRAIN: Purple Kush
TYPE: Indica
ORIGIN: Medical Seeds
MEDIUM: Hydro under LED
NUTES: CLASSIFIED
GROWER: NLCC
APPEARANCE: Sparkly and tight, not rocks but certainly not fluffly nugs either.
SMELL: Musty dankness, a good but not bold smell
BURN: Clean
TASTE: As to be expected from a PK, rich and flavorful.
EXHALE: Terpines lingering on the tongue, resiny
HIGH: 4 tokes in and I am suspecting a creeper. 8 Pm and my first toke of the day. Pain subsiding under a slow cresting wave, not a head rusher but a solid body stone and a pleasant head buzz setting in.
MANICURE: Tight , not excessive, just enough guard left to hold trichs.
OVERALL: Quite like the Purple Kush that has been my mainstay for the last decade, solid performer, looking forward to some rosin later tonight, I'll try and remember to post pics. 8.3 Overall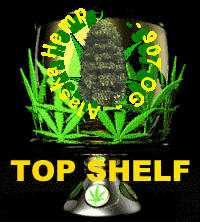 —
Strain Reports on Alaska Hemp (http://alaskahemp.com/420/category/alaska-hemp/strains/)
Strain review: Seriously Happy
3rd prize in the category: 'Sativa / Grower' at the IC-420 Cup 2015 in Amsterdam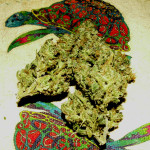 Strain: Seriously Happy
Type: Sativa hybrid, F1-hybrid, Sativa/Indica Hybrid
Origin: Serious Seeds, Warlock x AK47, grown locally from seed
Medium: Hydroponic
Lights: LED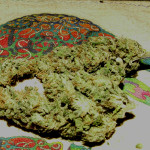 Nutes: CLASSIFIED
Grower: NLCC
8.0 / Appearance: Frost! Any more frost and it would be hard to see the buds under there! Not snowy, but the most frosty thing in my stash box at present. well, no, I just checked the 2nd sample of another strain and it seems to be at least equally frosted (but with an enticing reddish mottling!)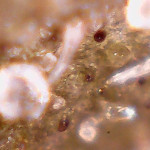 7.0 / Smell: Sweet and fruity, not overpowering, just inviting.
9.0 / Burn: It does.
8.5 / Taste: Ahhhhh…immediately struck by the richness, a smoke I want to hold on my tongue to savor the flavor. Very peppery as I might expect fr4om a good skunk.
7.0 / Exhale: smooth and easy but there is a cough lurking in the background, by the time I exhaled the high was already crawling up my face and peppercorns were dancing in my mouth.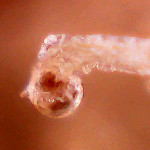 8.7 / High: Immediate satisfaction, usually when something hits me this quick I expect it to taper off quickly…waiting…
9.0 / Manicure: Yea, tight, solid 9, I think the only way to hit 10 here would be for it to be manicured by naked virgins right in front of me.
(8.0)Overall: Yea, like I'm gonna try and do the statistical averaging after burning a bowl of this…I'm happy not to and just say the high seems to be building and by the time I finish editing the pictures and posting this I expect this initial happy might transform into a serious happy which is all I'm really hoping for in a good recreational smoke, but the pain in both brain and body seem to pleasantly retreating. I think this could climb up onto any top shelf and feel right at home.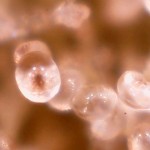 (8.5) After action report: 30 minutes in and the mind high is pleasant, not feeling couch locked, body stone is very nice though. I almost feel like I could remember how to do algebraic calculations, not that I ever would. Only had to correct 3 words on proof reading, I could see this being a daily delight, certainly something to add to the rotation to keep from getting bored.
Never Smoke Weed with Willie Again
STRAIN: Northern Lights Special
TYPE: mostly an indica
ORIGIN: KC Brains
MEDIUM: Hydro
NUTES: CLASSIFIED
GROWER: NLCC - Northern Lights Cannabis Company
APPEARANCE: Sparkly and tight
SMELL: A little skunk on the break
BURN: Quite nice white ash finish
TASTE: Nothing unexpected from NL, sweet
EXHALE: smooth and hard to capture because I keep coughing
HIGH: Immediate interest, no creeper bullshit here, kind of like a Pan Galactic Gargle Blaster.
MANICURE: Outstanding, as pro as they go.
OVERALL: Northern Lights Special is indeed a special treat, the buds are hard, tight and beautiful. Great high, It took me several days to get this review done because I kept trying this stu8ff and then I'd wander off and do something else. Finally I sat down, rolled a joint and 12 hours and 10 minutes later here we are, a finished review, now if I could just remember how to post it.8/10

Off site reviews:
http://www.druglibrary.org/strainguide/KC_Brains/Northern_Light_Special_The_Original/734/index.html