"FUCKING STUPID INBRED FUCKING ALSKANS" Mike Smith of THC Medical Clinic
Mike, If you are going to belittle us in print please at least learn how to spell our name right.
OK, I'm going to try and timeline this before it gets to far out and I'm too stoned…
Around 6 O'too fucking early AM the other day Mike Smith calls and wakes my wife up and then she wakes me up and he starts demanding to know if I am the owner of AlaskaHemp.com, which evidently he was smart enough to run a whois: on Google and find out I was the registered owner, and then demands to know if I own it or just manage it and I ask him who he is because I just don't like his attitude and he says "You are impeding an official investigation by refusing to cooperate" and makes some threats about my being arrested and that I don't know who I'm talking to "OK, that's it, your refusing to cooperate, the State Police are on their way." (First clue that this person is not a local, eh?)
Thinking this to be some redneck short on brains and bereft of testicles that has a hard on about hippies smoking pot I hang up and go back to bed. he calls again. He makes some more threats about my failure to cooperate and says something about "sending kids to school with Pot in their lunches" and now the asshole is just really pissing me off but I know how to locate him, he has posted to Facebook, I hang up again and turn on the computer.
Friday, October 4 at 7:32am
It seems small brains and small penis' go hand in hand. Some people have nothing better to do than worry about other peoples lives. I suppose you know you have made it when the nut jobs start crawling out from under their rocks and making threats. (But just in case it's a real dickless wonder with an attitude have the Troopers toss my phone records for the last hour.)
I do some investigation while the coffee perks.
Yep, there he is, seems him and another guy that I have never met (but know through Facebook) have been having a pissing match. and now he has made me a part of it and I'm not as pissed off about that as I am about being woken up at 6 AM and yelled at and then calling back after I hang up on him the first time! So I now know that it was Mike Smith, owner of the THC medical Clinic in Anchorage calling me. I do a search and find an article in the Anchorage Daily News and see the name of the Dr that issues the medical marijuana prescriptions. I already knew he was an LA Dr they brought up but had never bothered to look into him.
Bingo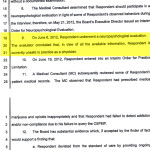 The Healing Center Medical Clinic
…
"A North Hollywood, Calif.-based ophthalmologist who is licensed to work in Alaska, runs the clinic. He holds similar events in other cities around the country."
Anchorage Daily News
(ADN – 6/10/2013)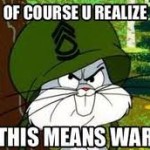 OK, this is getting ripe, it seems that Mike Smith of THC Medical Clinic is one of those that can't stand to have anyone say anything about them, even if is, or especially if it is true. This post will be growing as the drama unfolds and should serve his oft drawn and no doubt soon to be aimed and fired "attorney" Lance Wells, who I am sure is as fine and honest and attorney as there ever was a fine and honest attorney) with a full disclosure should this ever come before a jury. (or I suddenly and mysteriously disappear!)
This post is not over…
He called back this morning, I hate aggressive morning people. "Everything your doing on the internet is being recorded!"
Yes Mike, it is the Internet, it gets stuck in the tubes and clogs there, I know everything done on the internet has persistence. Evidently you are not aware of that.
"Monday morning I'm getting a restraining order against your crazy Old Soldier ass!"
Odd, this person launches an attack on me and then decides that he needs a restraining order against me. Go figure.
Then Mike attacks a friend on face book who shares this with me…
"Wow are you FUCKING STUPID!!!!! 20 STATES HAVE MMJ HELL EVEN D.C. HAS ONE! FUCKING STUPID INBRED FUCKING ALSKANS LIKE YOU SHOULD BE SET AFLOAT ON AN ICE DRIFT TOO DIE MOTHERFUCKER DIE!!!!!! COLORADO AND WASHINGTON HAVE LEGALIZED IT YOU STUPID FUCK!!!! WE GO IN TO STORES AND BUY OUR WEED AND PAY TAXES YOU STUPID FUCKED UP COCKSUCKER!!! FEDS DON'T CARE ASSHOLE!!!!!!
FUCK YOU ARE DUMB!!!!!"
Mike Smith of TMC Medical Clinic
I log into Facebook under one on my Non de plumes and make a post on the THC Facebook page…
Other upcoming events:
Anchorage clinic: October —–
Fairbanks clinic: October —– *LAST clinic in FBX this year*
Please CALL (907) 717-0000 to reserve your appointment to GET LEGAL!!!
Alaska Hemp

Dear fellow Hempsters, if you are a medicinal or casual smoker and growing a few plants for your own medical or recreational needs there are reasons why you should NOT get a medical marijuana card. It will reduce the quantity of plants you can grow and

reduce the volume of processed marijuana you can have in your home. it will literally open the door to authorities to visit your home to inspect for compliance with the law based on your being a licensed medical marijuana grower, why invite them in? Consider some of these things before you run down and give them hundreds of dollars for a card that will quite possibly just make your life less enjoyable. The THC medical Clinic has been saying that once you have their card you can order seeds through the mail. THIS is FALSE to the best of my understanding and you will be violating both Federal Drug Laws and USPS Regulations, and they WILL go Postal on you. Be aware, be informed, be safe.

Stoney Burke

It has come to our attention that a person representing the THC Medical Clinic has been making harassing and threatening telephone calls in addition to leading people to believe that if they just get a card from them then they can legally order marijua

na seeds. There seems to be a strong possibility that this outfit might be a DEA operation collecting information on Alaskan growers to facilitate a sweeping marijuana bust by the DEA, remember, pot growing and use is still a Federal Crime and the DEA Task Force can and will knock down your door and drag you away if they know you are growing, so don't tell them you are by getting a State Medical marijuana Card!
So I get on my Google Voice account and call TMC Medical Clinic (just so he will see the call coming from Arizona and screw with his head) to see who answers. it's Mike! Seems he can't afford to hire a person to answer the phones at his clinic.
"Hi Mike?"
"Who is this"
"It's Bill, How ya like me now?"
"YOU %$#@*&, I don't CARE if my Dr can't work in Arizona, THIS IS ALASKA"
"well, Mike, I have asked the DHSS to look into your Doctors credentials in regards to his having been found "unsafe" in another state and they have agreed to so."
"I'm glad you called, now i have your Arizona number!" the phone changes sounds, like he switches to speaker phone "This is the Arizona State Patrol" (sounds a lot like Mike Smith on speaker phone) "we are recording this con.." click. he hangs up, or the Arizona state patrol hang up, I'm not sure.
I see he has a posting in the comments on another website and offer the following:
"BILL FIKES You have been reported to Alaska state trooper Anderson incident. # ak-13076263
You have been notified to quite HARRASING us and our staff and our doctors. All postings are going directly to our attorney Lance Wells. We are filing a temporary restraining order Monday in anchorage. Due to your threats and being mentally deficient we will ask that your guns be removed from your possession. MARIJUANA IS NOT LEGAL IN ALASKA UNLESS YOU HAVE A STATE ISSUED MEDICAL MARIJUANA CARD!
You are a stupid
M
O
T
H
E
R
F
U
C
K
E
R"
I call the Alaska State Troopers. I report Mike has impersonated a Law Officer on at least three occasions and that he has called my home several times in a harassing manner. I tell Trooper Anderson of MatSu West Alaska State Troopers who he is and he tells me he has talked with Mike Smith of THC Medical Clinic and has advised him to not call me any more and has advised me that should the harassing phone calls from Mike Smith continue that he will be taking action and advised me "keep up the good fight." I will do so.
Yea, I'm scared now. No, really, this guy is off the end of the scale, I'm scared. He has at least a quarter million dollars he has "earned" off Alaskans and others and can afford a tank of gas to come out to Wasilla and find me (if he can read a Google Map) and has demonstrated a seemingly fanatical demeanor.
Tuesday, 5:30 AM: Wow, Mike Smith of THC Medical Clinic just called me and said
"I'm going to cut your fucking head off!"
He then called back 3 more times and the last time said
"Fuck you you fucking asshole, I'm coming for you!"
It seems some people should have their coffee before they turn on their computer.
He called back AGAIN while I was on the Alaska State Trooper Dispatch on my cell phone so now they have a nice recording of Mike Smith of THC Medical Clinic as well. I am waiting for Alaska State Trooper Anderson to call me back right now.
As luck would have it it turns out that Mike's favorite Dr has been told he can no longer practice medicine in California as well as Arizona, can Alaska be far behind?
UPDATE 6/24/2016
This just in from Lori Brandt
"Well, I just had a major run in with Michael Smith.. Everything you said about him is true. I was purchasing his company trying to help patients in Alaska. He took my $$, and then didn't follow through with our contract. I reported him to the FBI and the anchorage police on theft and and embezzling. I'm not any part of the healing center!"
THC Medical Clinic is poison, it is run by a lunatic with psychopathic tendencies. (My words, not Lori's, Sue me Mike Smith!)
Some links of interest
Medical Marijuana Takes Root
The Healing Center has a budding business in Kalispell
By Myers Reece // – http://flatheadbeacon.com/2010/01/06/medical-marijuana-takes-root/
"Smith says he doesn't plan to sell pot in Alaska. He says the only plan is to bring a California doctor to Anchorage and allow customers to pay a fee for a doctor visit"
"Owner's name is Michael Smith.
Ripped off lotsa heads in the Gallatin Valley…. me being one of em.
Avoid him like the plague!"
Montana Pot Mogul Demonstrates How Not to Market Medical Marijuana Services
http://reason.com/blog/2011/07/18/montana-pot-mogul-demonstrates
6 Responses to "Alaska's THC Medical Clinic"