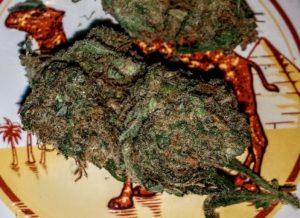 TYPE: Hybred
ORIGIN: Pacific NW Roots (Original Strawberry Diesel x Alien Kush F2)
MEDIUM: Promix
NUTES: UNK
GROWER: Calm 'n Collective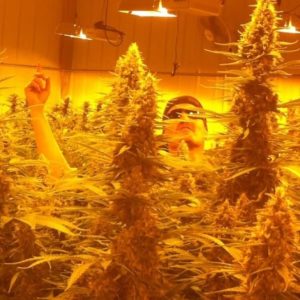 APPEARANCE: Tight, dark green buds with a hint of purple.
SMELL: Fruity, citrus, just a hint of the diesel parentage.
BURN: Clean
TASTE: earthy and solid, some nice fruit undertones.
EXHALE: A little more pronounced fruity, sweet.
HIGH: Right to the head, no creeper here, comes in like Ron Bass himself, large and in charge.
MANICURE: Excellent.
OVERALL:A top shelf strain, excellent savoring flavor and rapid onset high. Slight drymouth but no real dry eyes like I get from many strains.