Alaska Hemp gives a tip of the hat to
Some of what they had to say recently…
http://thejointblog.com/hemp-is-effective-in-cleaning-nuclear-disasters/
Here is another source to a follow from my previous post.
I figured this might be a valuable bit of information about hemp as insulation, especially for Alaskans. This article states that hemp will absorb moisture therefor reducing the mold in the surrounding airspace. It is also Eco friendly and recyclable, no more filling up landfills with harmful cellulose and fiberglass insulation.
HowStuffWorks "Can I use hemp as a building material and to insulate my house?"
home.howstuffworks.com
Hemp as a building material might seem like a fairy tale, but it's not. Check out this article and learn all about using hemp as a building material.
The benefits of medical marijuana oil are being debated by some and embraced by others. Whether you're a curious skeptic or a true believer, you can follow the steps below to make your own medical marijuana oil.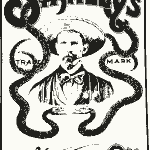 OK, you all know I'm a fairly heavy marijuana smoker, some might not know I am also a tobacco smoker, pack a day for 40+ years. Yea, I know people that smoke tobacco AND marijuana are more likely to get COPD, and that's why I have tried to stop lots of times, the Patch, Nicorette Gum, cold turkey, veggie spears, nail biting, sucking brass…well, welcome to the next phase…Vapeaway.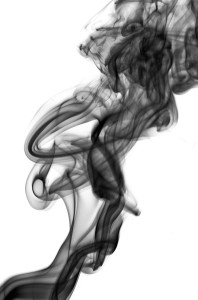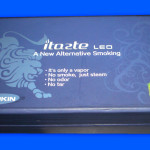 I bought the iTaste Leo kit, it comes with two battery pens and 5 refillable oil cartridges, a wall/USB charger and a booklet. For less than the cost of one carton of cigarettes. I estimate that with two people smoking in our home we will make back the cost of the unit in under 4 days.
I got some 16% nicotine Coffee Bean flavor oil to put in the iTaste and so far it has drastically cut down my cigarette use in just 24 hours. I should mention that when I bought the iTaste Leo I did not buy any "Juice" to put i it, thinking I would try the "Breathe" essential oil I already had on hand.
DO NOT USE ANY ESSENTIAL OIL WITH CITRUS!
The t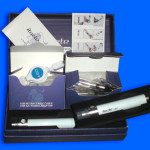 ips plastic cracked and the tip fell apart in under 5 minutes.
Now, about subverting the iTaste Leo to use with alternative oils…RSO*…if you don't know what that is you should. I'll make another post about it.
Stay tuned, stay high, stay healthy, stay free.
What are Cannabinoids?
Cannabinoids are active chemicals in Cannabis that cause drug-like effects throughout the body, including the central nervous system and the immune system. They are also known as phytocannabinoids. The main active cannabinoid in Cannabis is delta-9-THC. Another active cannabinoid is cannabidiol, which may relieve pain and lower inflammation without causing the "high" of delta-9-THC.
Cannabinoids may be useful in treating the side effects of cancer and cancer treatment.
Other possible effects of cannabinoids include:
Anti-inflammatory activity.
Blocking cell growth.
Preventing the growth of blood vessels that supply tumors.
Antiviral activity.
Have any preclinical (laboratory or animal) studies been conducted using Cannabis or cannabinoids?
Preclinical studies of cannabinoids have investigated the following activities:
Antitumor activity
Studies in mice and rats have shown that cannabinoids may inhibit tumor growth by causing cell death, blocking cell growth, and blocking the development of blood vessels needed by tumors to grow. Laboratory and animal studies have shown that cannabinoids may be able to kill cancer cells while protecting normal cells.
A study in mice showed that cannabinoids may protect against inflammation of the colon and may have potential in reducing the risk of colon cancer, and possibly in its treatment.
A laboratory study of delta-9-THC in hepatocellular carcinoma (liver cancer) cells showed that it damaged or killed the cancer cells. The same study of delta-9-THC in mouse models of liver cancer showed that it had antitumor effects. Delta-9-THC has been shown to cause these effects by acting on molecules that may also be found in non-small cell lung cancer cells and breast cancer cells.
A laboratory study of cannabidiol in estrogen receptor positive and estrogen receptor negative breast cancer cells showed that it caused cancer cell death while having little effect on normal breast cells.
A laboratory study of cannabidiol in human glioma cells showed that when given along with chemotherapy, cannabidiol may make chemotherapy more effective and increase cancer cell death without harming normal cells.
Have any clinical trials (research studies with people) of Cannabis or cannabinoid use by cancer patients been conducted?

No clinical trials of Cannabis as a treatment for cancer in humans have been found in the CAM on PubMed database maintained by the National Institutes of Health.

Cannabis and cannabinoids have been studied in clinical trials for ways to manage side effects of cancer and cancer therapies, including the following:

Nausea and vomiting

Delta-9-THC taken by mouth: Two cannabinoid drugs approved in the United States are available under the names dronabinol and nabilone. Both dronabinol and nabilone are approved by the Food and Drug Administration (FDA) for the treatment of chemotherapy-related nausea and vomiting in patients who have not responded to standard therapy. Many clinical trials have shown that both dronabinol and nabilone worked as well as or better than some of the weaker FDA-approved drugs to relieve nausea and vomiting. Newer drugs given for chemotherapy-related nausea have not been directly compared with Cannabis or cannabinoids in cancer patients.
Inhaled Cannabis: Three small trials have studied inhaled Cannabis for the treatment of chemotherapy-related nausea and vomiting. Various study methods and chemotherapy agents were used with mixed results. There is not enough information to interpret these findings.

Stimulating appetite

Delta-9-THC taken by mouth: A clinical trial compared delta-9-THC (dronabinol) and a standard drug (megestrol) in patients with advanced cancer and loss of appetite. Results showed that delta-9-THC was not as effective in increasing appetite or weight gain in advanced cancer patients compared with standard therapy. However, a clinical trial of patients with HIV/AIDS and weight loss found that those who took delta-9-THC had increased appetite and stopped losing weight compared with patients who took a placebo.
Inhaled Cannabis: There are no published studies of the effect of inhaled Cannabis on cancer patients with loss of appetite. Studies of healthy people who inhaled Cannabis showed that they consumed more calories, especially high-fat and sweet snacks.

Pain relief

Combining cannabinoids with opioids: In a small study of 21 patients with chronic pain, vaporized Cannabis was added to slow-release oxycodone or morphine and given for five days. Results showed that combining vaporized Cannabis with morphine relieved pain better than morphine alone, while combining vaporized Cannabis with oxycodone did not produce significantly greater pain relief. These findings should be tested in further studies.
Delta-9-THC taken by mouth: Two small clinical trials of oral delta-9-THC showed that it relieved cancer pain. In the first study, patients had good pain relief as well as relief of nausea and vomiting and better appetite. A second study showed that delta-9-THC could be given in doses that gave pain relief comparable to codeine. Higher doses of delta-9-THC were found to be more sedating than codeine. An observational study of nabilone also showed that it relieved cancer pain along with nausea, anxiety, and distress when compared with no treatment. Neither dronabinol nor nabilone is approved by the FDA for pain management.
Whole Cannabis plant extract medicine: A study of a whole-plant extract of Cannabis that contained specific amounts of cannabinoids, which was sprayed under the tongue, found it was effective in patients with advanced cancer whose pain was not relieved by strong opioids alone. This treatment was studied using different doses in a randomized, placebo-controlled clinical trial of cancer patients with chronic pain not controlled by opioids. Patients who received the lower doses of cannabinoid spray showed markedly better pain control and less sleep loss compared with patients who received a placebo. Adverse side effects depended on the dose received. Only patients in the high-dose group had adverse side effects that made the treatment less beneficial than the placebo. Some patients using the cannabinoid spray were followed in a long-term study. Results showed that, for some patients, control of their cancer-related pain continued without needing higher doses of spray or higher doses of their other pain medicines.
Inhaled Cannabis: Various clinical trials have shown benefits of inhaled Cannabis compared with placebo in relieving neuropathic pain. These include a study of inhaled Cannabis in patients with HIV -related peripheral neuropathy. Results found better pain control in the Cannabis group than in the placebo group. Another study involved patients with various kinds of chronic pain that was not relieved by other pain medicines. Results showed that those treated with either low-dose or medium-dose inhaled Cannabis had improved pain relief at both doses compared to patients treated with a placebo. Side effects of the inhaled Cannabis were minor. To date, no clinical trials have studied cannabinoids in the treatment of chemotherapy-related neuropathy in patients with cancer.

Anxiety and sleep

Inhaled Cannabis: A small case series found that patients who inhaled marijuana had improved mood, improved sense of well-being, and less anxiety.
Whole Cannabis plant extract spray: A trial of a whole-plant extract of Cannabis that contained specific amounts of cannabinoids, which was sprayed under the tongue, found that patients had improved sleep quality.

Have any side effects or risks been reported from Cannabis and cannabinoids?

Adverse side effects of cannabinoids may include:

Rapid beating of the heart.
Low blood pressure.
Muscle relaxation.
Bloodshot eyes.
Slowed digestion and movement of food by the stomach and intestines.
Dizziness.
Depression.
Hallucinations.
Paranoia.

Because Cannabis smoke contains many of the same substances as tobacco smoke, there are concerns about how smoked cannabis affects the lungs. A study of over 5,000 men and women without cancer over a period of 20 years found that smoking tobacco was linked with some loss of lung function but that occasional and low use of cannabis was not linked with loss of lung function.

Because use of Cannabis over a long time may have harmful effects on the endocrine and reproductive systems, rates of testicular germ cell tumors (TGCTs) in Cannabis users have been studied. Larger studies that follow patients over time and laboratory studies of cannabinoid receptors in TGCTs are needed to find if there is a link between Cannabis use and a higher risk of TGCTs.

Both Cannabis and cannabinoids may be addictive.

Symptoms of withdrawal from cannabinoids may include:

Irritability.
Trouble sleeping.
Restlessness.
Hot flashes.
Nausea and cramping (rarely occur).

These symptoms are mild compared to withdrawal from opiates and usually lessen after a few days.
Please read much more on the National Cancer Institute website…
http://www.cancer.gov/cancertopics/pdq/cam/cannabis/patient/page2
"FUCKING STUPID INBRED FUCKING ALSKANS" Mike Smith of THC Medical Clinic
Mike, If you are going to belittle us in print please at least learn how to spell our name right.
OK, I'm going to try and timeline this before it gets to far out and I'm too stoned…
Around 6 O'too fucking early AM the other day Mike Smith calls and wakes my wife up and then she wakes me up and he starts demanding to know if I am the owner of AlaskaHemp.com, which evidently he was smart enough to run a whois: on Google and find out I was the registered owner, and then demands to know if I own it or just manage it and I ask him who he is because I just don't like his attitude and he says "You are impeding an official investigation by refusing to cooperate" and makes some threats about my being arrested and that I don't know who I'm talking to "OK, that's it, your refusing to cooperate, the State Police are on their way." (First clue that this person is not a local, eh?)
Thinking this to be some redneck short on brains and bereft of testicles that has a hard on about hippies smoking pot I hang up and go back to bed. he calls again. He makes some more threats about my failure to cooperate and says something about "sending kids to school with Pot in their lunches" and now the asshole is just really pissing me off but I know how to locate him, he has posted to Facebook, I hang up again and turn on the computer.
Friday, October 4 at 7:32am
It seems small brains and small penis' go hand in hand. Some people have nothing better to do than worry about other peoples lives. I suppose you know you have made it when the nut jobs start crawling out from under their rocks and making threats. (But just in case it's a real dickless wonder with an attitude have the Troopers toss my phone records for the last hour.)
I do some investigation while the coffee perks.
Yep, there he is, seems him and another guy that I have never met (but know through Facebook) have been having a pissing match. and now he has made me a part of it and I'm not as pissed off about that as I am about being woken up at 6 AM and yelled at and then calling back after I hang up on him the first time! So I now know that it was Mike Smith, owner of the THC medical Clinic in Anchorage calling me. I do a search and find an article in the Anchorage Daily News and see the name of the Dr that issues the medical marijuana prescriptions. I already knew he was an LA Dr they brought up but had never bothered to look into him.
Bingo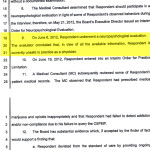 The Healing Center Medical Clinic
…
"A North Hollywood, Calif.-based ophthalmologist who is licensed to work in Alaska, runs the clinic. He holds similar events in other cities around the country."
Anchorage Daily News
(ADN – 6/10/2013)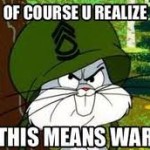 OK, this is getting ripe, it seems that Mike Smith of THC Medical Clinic is one of those that can't stand to have anyone say anything about them, even if is, or especially if it is true. This post will be growing as the drama unfolds and should serve his oft drawn and no doubt soon to be aimed and fired "attorney" Lance Wells, who I am sure is as fine and honest and attorney as there ever was a fine and honest attorney) with a full disclosure should this ever come before a jury. (or I suddenly and mysteriously disappear!)
This post is not over…
He called back this morning, I hate aggressive morning people. "Everything your doing on the internet is being recorded!"
Yes Mike, it is the Internet, it gets stuck in the tubes and clogs there, I know everything done on the internet has persistence. Evidently you are not aware of that.
"Monday morning I'm getting a restraining order against your crazy Old Soldier ass!"
Odd, this person launches an attack on me and then decides that he needs a restraining order against me. Go figure.
Then Mike attacks a friend on face book who shares this with me…
"Wow are you FUCKING STUPID!!!!! 20 STATES HAVE MMJ HELL EVEN D.C. HAS ONE! FUCKING STUPID INBRED FUCKING ALSKANS LIKE YOU SHOULD BE SET AFLOAT ON AN ICE DRIFT TOO DIE MOTHERFUCKER DIE!!!!!! COLORADO AND WASHINGTON HAVE LEGALIZED IT YOU STUPID FUCK!!!! WE GO IN TO STORES AND BUY OUR WEED AND PAY TAXES YOU STUPID FUCKED UP COCKSUCKER!!! FEDS DON'T CARE ASSHOLE!!!!!!
FUCK YOU ARE DUMB!!!!!"
Mike Smith of TMC Medical Clinic
I log into Facebook under one on my Non de plumes and make a post on the THC Facebook page…
Other upcoming events:
Anchorage clinic: October —–
Fairbanks clinic: October —– *LAST clinic in FBX this year*
Please CALL (907) 717-0000 to reserve your appointment to GET LEGAL!!!
Alaska Hemp

Dear fellow Hempsters, if you are a medicinal or casual smoker and growing a few plants for your own medical or recreational needs there are reasons why you should NOT get a medical marijuana card. It will reduce the quantity of plants you can grow and

reduce the volume of processed marijuana you can have in your home. it will literally open the door to authorities to visit your home to inspect for compliance with the law based on your being a licensed medical marijuana grower, why invite them in? Consider some of these things before you run down and give them hundreds of dollars for a card that will quite possibly just make your life less enjoyable. The THC medical Clinic has been saying that once you have their card you can order seeds through the mail. THIS is FALSE to the best of my understanding and you will be violating both Federal Drug Laws and USPS Regulations, and they WILL go Postal on you. Be aware, be informed, be safe.

Stoney Burke

It has come to our attention that a person representing the THC Medical Clinic has been making harassing and threatening telephone calls in addition to leading people to believe that if they just get a card from them then they can legally order marijua

na seeds. There seems to be a strong possibility that this outfit might be a DEA operation collecting information on Alaskan growers to facilitate a sweeping marijuana bust by the DEA, remember, pot growing and use is still a Federal Crime and the DEA Task Force can and will knock down your door and drag you away if they know you are growing, so don't tell them you are by getting a State Medical marijuana Card!
So I get on my Google Voice account and call TMC Medical Clinic (just so he will see the call coming from Arizona and screw with his head) to see who answers. it's Mike! Seems he can't afford to hire a person to answer the phones at his clinic.
"Hi Mike?"
"Who is this"
"It's Bill, How ya like me now?"
"YOU %$#@*&, I don't CARE if my Dr can't work in Arizona, THIS IS ALASKA"
"well, Mike, I have asked the DHSS to look into your Doctors credentials in regards to his having been found "unsafe" in another state and they have agreed to so."
"I'm glad you called, now i have your Arizona number!" the phone changes sounds, like he switches to speaker phone "This is the Arizona State Patrol" (sounds a lot like Mike Smith on speaker phone) "we are recording this con.." click. he hangs up, or the Arizona state patrol hang up, I'm not sure.
I see he has a posting in the comments on another website and offer the following:
"BILL FIKES You have been reported to Alaska state trooper Anderson incident. # ak-13076263
You have been notified to quite HARRASING us and our staff and our doctors. All postings are going directly to our attorney Lance Wells. We are filing a temporary restraining order Monday in anchorage. Due to your threats and being mentally deficient we will ask that your guns be removed from your possession. MARIJUANA IS NOT LEGAL IN ALASKA UNLESS YOU HAVE A STATE ISSUED MEDICAL MARIJUANA CARD!
You are a stupid
M
O
T
H
E
R
F
U
C
K
E
R"
I call the Alaska State Troopers. I report Mike has impersonated a Law Officer on at least three occasions and that he has called my home several times in a harassing manner. I tell Trooper Anderson of MatSu West Alaska State Troopers who he is and he tells me he has talked with Mike Smith of THC Medical Clinic and has advised him to not call me any more and has advised me that should the harassing phone calls from Mike Smith continue that he will be taking action and advised me "keep up the good fight." I will do so.
Yea, I'm scared now. No, really, this guy is off the end of the scale, I'm scared. He has at least a quarter million dollars he has "earned" off Alaskans and others and can afford a tank of gas to come out to Wasilla and find me (if he can read a Google Map) and has demonstrated a seemingly fanatical demeanor.
Tuesday, 5:30 AM: Wow, Mike Smith of THC Medical Clinic just called me and said
"I'm going to cut your fucking head off!"
He then called back 3 more times and the last time said
"Fuck you you fucking asshole, I'm coming for you!"
It seems some people should have their coffee before they turn on their computer.
He called back AGAIN while I was on the Alaska State Trooper Dispatch on my cell phone so now they have a nice recording of Mike Smith of THC Medical Clinic as well. I am waiting for Alaska State Trooper Anderson to call me back right now.
As luck would have it it turns out that Mike's favorite Dr has been told he can no longer practice medicine in California as well as Arizona, can Alaska be far behind?
UPDATE 6/24/2016
This just in from Lori Brandt
"Well, I just had a major run in with Michael Smith.. Everything you said about him is true. I was purchasing his company trying to help patients in Alaska. He took my $$, and then didn't follow through with our contract. I reported him to the FBI and the anchorage police on theft and and embezzling. I'm not any part of the healing center!"
THC Medical Clinic is poison, it is run by a lunatic with psychopathic tendencies. (My words, not Lori's, Sue me Mike Smith!)
Some links of interest
Medical Marijuana Takes Root
The Healing Center has a budding business in Kalispell
By Myers Reece // – http://flatheadbeacon.com/2010/01/06/medical-marijuana-takes-root/
"Smith says he doesn't plan to sell pot in Alaska. He says the only plan is to bring a California doctor to Anchorage and allow customers to pay a fee for a doctor visit"
"Owner's name is Michael Smith.
Ripped off lotsa heads in the Gallatin Valley…. me being one of em.
Avoid him like the plague!"
Montana Pot Mogul Demonstrates How Not to Market Medical Marijuana Services
http://reason.com/blog/2011/07/18/montana-pot-mogul-demonstrates
Marijuana legalization: How Colorado is following Alaska's smoke trail
When the final tally rang on election night, hundreds of thousands of voters in Colorado and Washington rejoiced at the passing of their respective marijuana bills. In these states, the people had spoken: legalize it. Amid the hazy celebrations, however, one acknowledgement was conspicuously absent. Alaska had actually legalized marijuana first. Sort of.
Read more…
http://blogs.westword.com/latestword/2013/02/marijuana_legalization_colorado_alaska.php
OCTOBER 24, 2012 BY ADMIN
Mango is a pure Indica strain with more than thirty years of history to it. It was cross bred in 1991 with other Indica strains. The plant in itself will not grow very tall but the flowering stage is quite long for an Indica plant. Mango will produce a very significant yield but requires a bit more maintenance than other strains. In essence the plant can be very delicate in terms of drastic climate changes and spike in humidity. The biggest problem that Mango growers have with the strain is that it bushes out quite rapidly. You will need to trim it and educate it early on if you don't want to have gargantuan bushes in your outdoor setup.
Most patients agree that this plant helps with; Chronic Pain, Muscle Disorders, Migraines, Insomnia, Lack of Appetite and more with slight side effects of Red Eyed and Dry Mouth. Marijuana Doctors 411 recommends drinking liquids when ingesting this strain.
Patients can expect to feel a deep body sensation that will last for a couple of hours. Mango buds are quite hefty and at times can grow to be 18 inches long, but due to the sturdiness of the strain, you won't have to worry too much about the weight. This plant is definitely for intermediate to professional growers and is not recommended for novice gardeners.
If you would like to find out more information about Cloning techniques, Growing tips, how to cure your marijuana and more, please feel free to check out our Weedpedia section. If you cannot find the information you are looking for you can get in touch with Marijuana Doctors 411's staff and we'll be more than happy to assist you however we can.
The Fountain of Youth: a tale surrounding the dream of everlasting life. Though it is just a myth today, many people today might just be able to see the end of death by way of age. After all, aging is just a condition we all inherit from the moment of conception, one which may someday soon might be controlled and reversed.
As we get older, our bodies have a harder time rebuilding themselves while at the same time normal bodily functions help facilitate the breakdown of cells. Naturally, our breakdown processes start to outpace the rebuilding processes the longer we live, so we begin falling apart.
What if there was a way to hinder those breakdown processes? Well today, there is evidence that marijuana could play a vital role in preserving cognitive function for future generations.