Alaska Hemp has made the AlaskaDispatch with a great article by Laurel Andrews.
"I just think marijuana's going to revolutionize things in Alaska as much as oil ever did. The prospect for jobs and new business start-ups is phenomenal. All Alaskans should be excited about it," said Bill Fikes, a disabled veteran and owner of the website Alaska Hemp who is looking to start a cannabis grow operation should the initiative succeed.
With some "creative financing" — money from investors with relatively deep pockets — Fikes said he is already in negotiations with business partners about starting up a major grow operation and dispensary. He said they have a property owner lined up who is interested in housing the necessary infrastructure, and several growers who have specific strains they'd like to grow. He wants to start a dispensary in Wasilla, and maybe Anchorage too.
Fikes is starting to do this work now, way in front of the vote on the ballot measure, to "try and at least get a little head start on the carpetbaggers," he said, referring to people and businesses he believes will come to Alaska to cash in on the new market. Big business that has already made millions in Colorado and Washington will not be far behind once the initiative passes, Fikes said. "I think they're going to see Alaska as a major expansion marketplace."
Read the entire article at: http://www.alaskadispatch.com/article/20140304/alaska-entrepreneurs-look-ahead-marijuana-legalization-vote
You know how it is, you just fired up the Vape with some killer Kush and suddenly it dawns on your now well sedated brain that your clean out of munchables! Well, now there is some relief for those in the valley area, these good folks will shop while you veg and deliver the goods right to your door!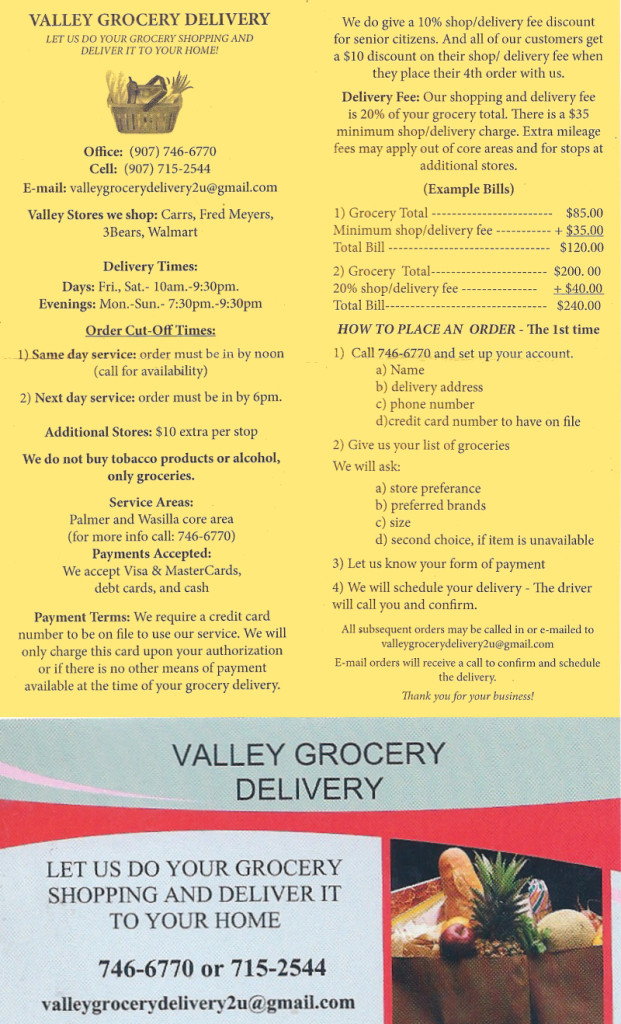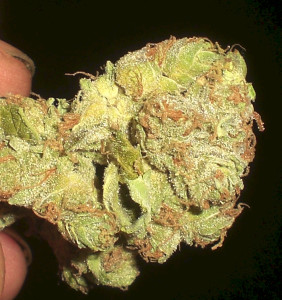 I had some very interesting buddage laid on me the other day, a local Alaskan Blueberry strain that was soil grown and during the final flushing a small bit of organic honey was added to the watering. The effect was a dramatic increase in the crystals, and I'm thinking a corresponding increase in the high. Another interesting thing that I have not noticed before is a Hops like bud structure.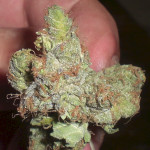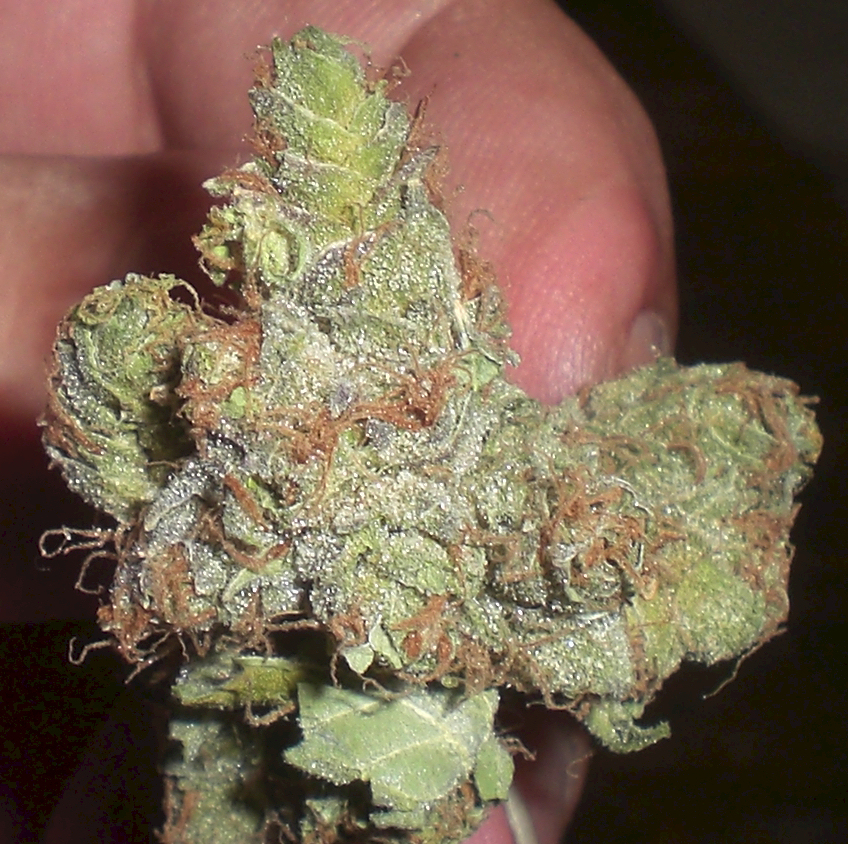 It also seems like the buds bulked quite a bit over the previous grow where the organic honey was not used. I'll be scouring the net to find out what the Hop like structure is all about but if anyone has seen it before I'd love to hear from them.
Blackberry Kush
Lineage: Afghani Mother x DJ Shorts Blue Berry
Pheno type: Short and Stocky – A True Indica
Family: 80% Indica 20% Sativa
Origin: Clone & Seeds
Region: Oregon
Indoor Maturation: 65-75 days
Outdoor Maturation: 60-65
Sex Possibilities: All type
Stature: Bushy with big nug structure
Yield: Medium
Look: Incredible, Dark green, Black, Purple, Yellow
Odor Level: 7 out of 10
Alaska Hemp gives a tip of the hat to
Some of what they had to say recently…
http://thejointblog.com/hemp-is-effective-in-cleaning-nuclear-disasters/
Here is another source to a follow from my previous post.
I figured this might be a valuable bit of information about hemp as insulation, especially for Alaskans. This article states that hemp will absorb moisture therefor reducing the mold in the surrounding airspace. It is also Eco friendly and recyclable, no more filling up landfills with harmful cellulose and fiberglass insulation.
HowStuffWorks "Can I use hemp as a building material and to insulate my house?"
home.howstuffworks.com
Hemp as a building material might seem like a fairy tale, but it's not. Check out this article and learn all about using hemp as a building material.
The benefits of medical marijuana oil are being debated by some and embraced by others. Whether you're a curious skeptic or a true believer, you can follow the steps below to make your own medical marijuana oil.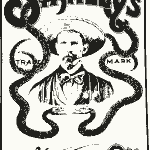 OK, you all know I'm a fairly heavy marijuana smoker, some might not know I am also a tobacco smoker, pack a day for 40+ years. Yea, I know people that smoke tobacco AND marijuana are more likely to get COPD, and that's why I have tried to stop lots of times, the Patch, Nicorette Gum, cold turkey, veggie spears, nail biting, sucking brass…well, welcome to the next phase…Vapeaway.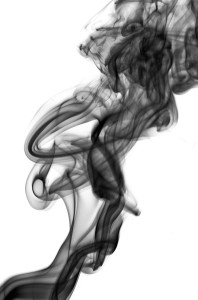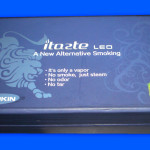 I bought the iTaste Leo kit, it comes with two battery pens and 5 refillable oil cartridges, a wall/USB charger and a booklet. For less than the cost of one carton of cigarettes. I estimate that with two people smoking in our home we will make back the cost of the unit in under 4 days.
I got some 16% nicotine Coffee Bean flavor oil to put in the iTaste and so far it has drastically cut down my cigarette use in just 24 hours. I should mention that when I bought the iTaste Leo I did not buy any "Juice" to put i it, thinking I would try the "Breathe" essential oil I already had on hand.
DO NOT USE ANY ESSENTIAL OIL WITH CITRUS!
The t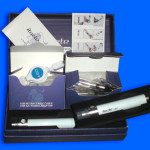 ips plastic cracked and the tip fell apart in under 5 minutes.
Now, about subverting the iTaste Leo to use with alternative oils…RSO*…if you don't know what that is you should. I'll make another post about it.
Stay tuned, stay high, stay healthy, stay free.