Strain: Kosher Kush
Type: Indica

Origin: DNA's Reserva Privada seed line, Kosher Kush won the High Times Indica Cup in 2010 and 2011.

Medium: Hydro

Lighting: LED
Nutes: Classified

Grower: NLCC

Appearance: Tight and very sparkly.

Smell: Sharp Pine tones

Burn: Very clean

Taste: Baby, I promise I won't…na, here it comes, you ready? Rich and full flavored, let's you know it is going to be at work for a while.

Exhale: Yea, about that work thing, you should be able to tell by now that this is going to be an A ticket ride.

H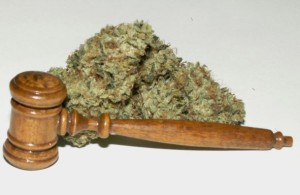 igh: "Hello, I'm Kosher K, I'm just going to move into this corner of your head over here and play with the signal to noise for a while, yea, this wire can go over here, and this one…Oh, your still here? Go get a Pizza or something."

Manicure: Excellent

Overall: I am savoring every puff of this first rate strain. I know it will be gone all to soon and I'll only have memories that I can't remember because this is some really fucking good weed. Very good pain relief, I can still sort of feel it, I just don't feel it as an urgent thing…it's more like I casually remember it is still there waiting for the medicine to wear off. But this has some serious staying power and a night of moderate (OK, my moderate might not match YOUR moderate, 4 joints, thin ones) smoking had me awaken with a very nice afterbuzz and feeling well rested.

This top shelf private reserve quality hydro I'm going to be following eagerly.
Never Smoke Weed with Willie Again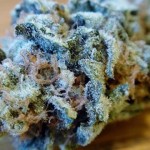 STRAIN: Purple Kush
TYPE: Indica
ORIGIN: Medical Seeds
MEDIUM: Hydro under LED
NUTES: CLASSIFIED
GROWER: NLCC
APPEARANCE: Sparkly and tight, not rocks but certainly not fluffly nugs either.
SMELL: Musty dankness, a good but not bold smell
BURN: Clean
TASTE: As to be expected from a PK, rich and flavorful.
EXHALE: Terpines lingering on the tongue, resiny
HIGH: 4 tokes in and I am suspecting a creeper. 8 Pm and my first toke of the day. Pain subsiding under a slow cresting wave, not a head rusher but a solid body stone and a pleasant head buzz setting in.
MANICURE: Tight , not excessive, just enough guard left to hold trichs.
OVERALL: Quite like the Purple Kush that has been my mainstay for the last decade, solid performer, looking forward to some rosin later tonight, I'll try and remember to post pics. 8.3 Overall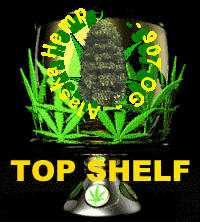 —
Strain Reports on Alaska Hemp (http://alaskahemp.com/420/category/alaska-hemp/strains/)
---
| | |
| --- | --- |
| United States Patent Application | 20140259228 |
| Kind Code | A1 |
| Cohen; Ytzchak | September 11, 2014 |
---
CANNABIS PLANT NAMED 'AVIDEKEL'
Abstract
The disclosure relates to a new and distinct cultivar of Cannabis Sativa plant named `Avidekel`, characterized by a high amount of Cannabidiol (CBD) (16.3%) and a very low amount of Tetrahydrocannabinol (THC, 0.8%).
---
| | |
| --- | --- |
| Inventors: | Cohen; Ytzchak; (Tel Aviv, IL) |
Applicant:

| Name | City | State | Country | Type |
| --- | --- | --- | --- | --- |
| Cohen; Ytzchak | Tel Aviv | | IL | |

Family ID:
1000000548761
Appl. No.:
14/193252
Filed:
February 28, 2014
---
---
Related U.S. Patent Documents
Application Number
Filing Date
Patent Number
61768567
Feb 25, 2013
---
| | |
| --- | --- |
| Current U.S. Class: | 800/298 |
| Current CPC Class: | A01H 5/02 20130101 |
| Class at Publication: | 800/298 |
| International Class: | A01H 5/02 20060101 A01H005/02 |
---
Claims
---
1. A new and distinct Cannabis Sativa L. ssp. indica plant named Avidekel, characterized by a high amount of Cannabidiol of greater than approximately 16% and a very low amount of THC of less than 1%, as illustrated and described herein.
---
Description
---
BACKGROUND
[0001] The disclosure is directed to a new and distinct cultivar of Cannabis Sativa plant named `Avidekel`, characterized by a high amount of Cannabidiol (CBD) (16.3%) and a very low amount of Tetrahydrocannabinol (THC, 0.8%).
SUMMARY
[0002] Provided herein is a new and distinct Cannabis Sativa L. ssp. indica plant named Avidekel, characterized by a high amount of Cannabidiol (CBD) of greater than approximately 16% and a very low amount of Tetrahydrocannabinol (THC) of less than 1%, as illustrated and described herein.
BRIEF DESCRIPTION OF THE DRAWINGS
[0003] FIG. 1 illustrates a single fully grown plant of the variety;
[0004] FIG. 2 illustrates a single leaf of the variety;
[0005] FIG. 3 illustrates a flowering plant in close-up; and
[0006] FIG. 4 illustrates a dried bud.
DESCRIPTION
[0007] This invention relates to a new hybrid marijuana plant, Cannabis sativa L. ssp. indica named Avidekel. The Avidekel is a medicinal variety of marijuana notable for a high amount of Cannabidiol (CBD) (16.3%) and a very low amount of THC (0.8%).
[0008] The present plant was developed over 3 years through selective breeding from parents of unknown provenance in Birya, Israel. Generally production occurs through asexual propagation using stem cuttings. The plant may be grown outside in a normal warm summer, including many locations below 50N and virtually all climates below 45N.
Plant
[0009] Exposed Plant Structure
[0010] The Plant is an annual, dioecious plant with bush-like stature. The natural height at 5 months old of indoor growth is .about.130 cm. A detailed list of characteristics follows: [0011] Botanical classification: Cannabis sativa L. ssp. indica [0012] Parentage unknown [0013] Propagation: Stem cuttings. [0014] Time to initiate roots in summer: [0015] Plant description: annual, dioecious flowering shrub; multi-stemmed; freely branching; removal of the terminal bud enhances lateral branch development. [0016] Root description: Short taproot (less than 30 cm). Medium to fine, dense lateral roots; white in color, brownish when "potbound" (rootbound).
[0017] First Year Stems: [0018] Shape–round. Fine pubescence. [0019] First year stem color–young stem: 144C older stems: 144A (The Royal Horticultural Society Colour Chart), [0020] First year stem diameter is 4.5 cm. [0021] First year trunk diameter is 7.5 cm at the soil line. [0022] Stem Strength–lateral stems are strong but benefit from being staked during flowering. [0023] Internodes' length.–6 cm in the lower half and 4 cm in the upper half.
[0024] Foliage Description: [0025] Branch strength–strong. [0026] Branch description–branches are short, densely branched with short, broad leaflets. [0027] Leaf Arrangement–palmately compound (digitate) leaves with 7 leaflets on big fan leaves and 5 on small fan leaves per leaf. [0028] Texture (upper and lower surfaces). Upper surface scabrid with non-visible stiff hairs; lower surface more or less densely pubescent, covered with sessile glands. [0029] Venation pattern–Palmately Compound (Digitate), with serrated leaflets. Each serration has a lateral vein extending to its tip from the central (primary) vein of the leaflet. From each lateral vein there is usually a single spur vein (sublateral vein) extending to the notch of each serration. [0030] Color of emerging foliage (upper surface). A cross between 144A and 144C (The Royal Horticultural Society Colour Chart, 1995 Edition.) [0031] Petiole length–Average length of petiole of fan leaves 7 cm. More than 30% of the petioles are purple.
[0032] Vegetative Bud Description: [0033] Dried flower buds are deep dark green and highly resinous. Fragrance is weaker than similar varieties, having an earthy medicinal berry smell.
[0034] Flower Description: [0035] Inflorescence is cone–or head-like, dense cluster of false spikes with solitary flowers instead of cymes. Enclosed by glandular, beaked bracteole. Calyxes are densely covered with trichomes; Flowers are often paired. Petals are absent. [0036] Spike length–ranges between 5 cm and 3 cm; [0037] Pistils description–white, few, short, brown at maturation. [0038] Dried flower colour–Dried flower buds are a deep, dark green. [0039] Flower size–about 1 cm in diameter and about 1.1 cm in height. [0040] Flowering time–8 weeks
[0041] Peduncles: [0042] Strength: Strong, but can bend horizontally from weight of flower buds. [0043] Texture: Moderately smooth, glabrous. [0044] Pedicels description: Short, scabrid with sessile glands and visible hairs.
[0045] Seeds may be acquired through STS breeding. This involves inducing a female plant to become a male plant by altering its hormones using (in this case) silver nitrate and sodium thiosulfate. The male plant may then be used to pollinate a female of the same variety and collect the seeds. The relative proportion of male plants is low/medium.
[0046] The plant variety is similar to the Erez, also a Cannabis indica subspecies.
[0047] The inflorescence contains a high amount of Cannabidiol (CBD) (16.3%) and a very low amount of THC (0.8%). This enables patients to obtain the medicinal benefits of CBD, without the psychoactive effects of THC.
[0048] This plant has strong anti-inflammatory properties. It can be used to treat a wide range of health disorders and diseases involving inflammation, as well as sleep disorders and digestive orders.
[0049] Prefers `soft water`; consider filtering the tap water if it has an EC higher than 0.6
[0050] Light was provided at a power of 600 W HPS; plant distance from light was 100-120 cm.
TABLE-US-00001 USDA Plants Growth Habit Code FB Vigor 4.5/5 Productivity Good – 500 g/m2 indoor, 250-400 g/plant outdoor Male flowering timing average Flowering score 7.5 Branches strong Fruit bloated THC level 0.8% CBD level 16.3%
[0051] A crop was grown having the following times of growth cycle operations:
TABLE-US-00002 date of cutting/or from seeding 21 Apr. 2011 date transferred to cones pot of 0.8 liter 27 Apr. 2011 Date of moved to pot of 11 liters 23 May 2011 Date of taking clones 03 Jun. 2011 Date – start to flower 27 Jun. 2011 Ending flowering 23 Aug. 2011 wet flowers (grams) 524 wet leaves (grams) 250 wet branches (grams) 230.2 dry flowers (grams) 132.6 Mothers 1-1.5 meter Pot size 25 L
[0052] Permits are required for growth of medical marijuana in certain states in the US and Israel.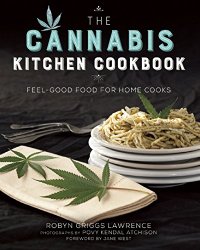 An Upscale Cookbook for Enthusiasts of All Skill Levels That Approaches Cannabis as an Ingredient to Explore
Cannabis is one of the hottest ingredients to hit the culinary world, and cannabis-infused food is an evolving art and science. In The Cannabis Kitchen Cookbook, chefs in the know from Amherst to Anaheim share their secrets for infusing everything from oil and agave to soups and cocktails with this once taboo ingredient.
Covering every meal from brunch to late-night cocktails and snacks, The Cannabis Kitchen Cookbook approaches cannabis as yet another fine ingredient to be studied and savored, like a great wine, a premium cigar, gourmet chocolate, or single malt scotch. With more than one hundred fully tested recipes from experienced professional chefs, The Cannabis Kitchen Cookbook guides readers through the process of making fresh, tasty, and healthy home-cooked meals using cannabis as the main additive.
The cookbook also provides step-by-step instructions on preparing cannabis for use in the kitchen as well as advice on personalizing dosage for different tastes. Tips for trimming, processing, storing, and preserving cannabis are included along with a "buyer's guide" that sheds light on the many varieties of cannabis flavor profiles, showcasing strains based not only on feel-good levels, but more importantly, taste-good levels
Contributors to this Collection include . . .
Leslie Cerier • Mike DeLao • Scott Durrah • Joey Galeano • Rowan Lehrman • Andie Leon • Catjia Redfern • Herb Seidel • Donna Shields • Grace Gutierrez • Lucienne Bercow Lazarus • Emily Sloat • Rabib Rafiq • Chris Kilham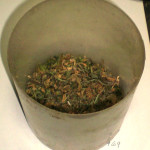 My first run with Dry Ice I used a DVD container.
A couple dollars worth of dry ice was more than enough.
I used some 120 micron silkscreen I had and got an excellent batch off some Purple Kush trim.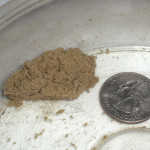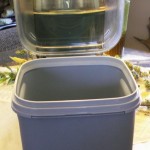 My next efforts went even better. I bought a Tupperware container that almost seemed to be made for the job.
This time I went with 200 micron screen and the results were even better.
After you have the trim or bud and dry ice in and the top sealed let it sit for 5 or 10 minutes to chill out.
Flip it and shake it for about 1 minute or less. This first run will be the very best, collect it and set it aside for personnel stash.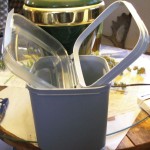 Turn it again and shake for a couple more minutes, depending on how much you are working with. It should all be virtually pulverized at this point.
If you shake too long you will just reduce all the plant material to dust and end up with crap. You just want to knock the trichomes off through the screen.
After you have your Kief put it in a hash press and heat it to around 120 degrees for a couple minutes and your done.
No water, no ice cubes, minimal mess and the finest hash you can find if you do it right.
They forgot Rosin, but otherwise a good article…
"Once you get locked into a serious drug collection, the tendency is to push it as far as you can" – we couldn't agree more, Hunter.
Two types of concentrates: mechanical and solvent based
Mechanical Concentrates
Hashish – Kif – Charas, Nepalese Temple Balls and finger hash

Solvent based concentrates
Bubble Hash – Dry Ice Hash – BHO – Butane Hash Oil – Shatter – Budder – BHO Hash Oil / Wax – Solvent reduced Hash Oils – CO2 Extraction – Cannabutter – Vegetable Oil Extracts – Cannabis Tinctures
Read the article here:
http://www.zamnesia.com/blog-the-ultimate-guide-to-cannabis-concentrates-n805

Any word, design, logo, or combination of these used by a manufacturer or merchant to identify goods made or sold, or services provided in Alaska, may be registered by filing an application for state trademark registration. The filing fee is $50.00 per class of goods or services being registered.
You are strongly advised to conduct a thorough search of your mark before filing. If you require assistance, you are advised to seek the services of an attorney or other qualified professional specializing in the area of trademark law.
https://www.commerce.alaska.gov/web/cbpl/Corporations/TrademarkRegistration.aspx
TRADEMARK REGISTRATION
AS 45.50.020 – Filing Fee: $50.00
https://www.commerce.alaska.gov/web/Portals/5/pub/pub_corp/08-547.pdf
A trademark identifies the brand owner of a particular product or service. Trademarks can be licensed to others; for example, Bullyland obtained a license to produce Smurf figurines; the Lego Group purchased a license from Lucasfilm in order to be allowed to launch Lego Star Wars; TT Toys Toys is a manufacturer of licensed ride-on replica cars for children. The unauthorized usage of trademarks by producing and trading counterfeit consumer goods is known as brand piracy.
The owner of a trademark may pursue legal action against trademark infringement. Most countries require formal registration of a trademark as a precondition for pursuing this type of action. The United States, Canada and other countries also recognize common law trademark rights, which means action can be taken to protect an unregistered trademark if it is in use. Still common law trademarks offer the holder in general less legal protection than registered trademarks.
A trademark may be designated by the following symbols:
™ (the "trademark symbol", which is the letters "TM", for an unregistered trademark, a mark used to promote or brand goods)
℠ (which is the letters "SM" in superscript, for an unregistered service mark, a mark used to promote or brand services)
® (the letter "R" surrounded by a circle, for a registered trademark)
A trademark is typically a name, word, phrase, logo, symbol, design, image, or a combination of these elements. There is also a range of non-conventional trademarks comprising marks which do not fall into these standard categories, such as those based on color, smell, or sound (like jingles). A trademark cannot be offensive.
The term trademark is also used informally to refer to any distinguishing attribute by which an individual is readily identified, such as the well-known characteristics of celebrities. When a trademark is used in relation to services rather than products, it may sometimes be called a service mark, particularly in the United States. https://en.wikipedia.org/wiki/Trademark
Strain review: Seriously Happy
3rd prize in the category: 'Sativa / Grower' at the IC-420 Cup 2015 in Amsterdam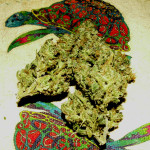 Strain: Seriously Happy
Type: Sativa hybrid, F1-hybrid, Sativa/Indica Hybrid
Origin: Serious Seeds, Warlock x AK47, grown locally from seed
Medium: Hydroponic
Lights: LED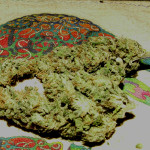 Nutes: CLASSIFIED
Grower: NLCC
8.0 / Appearance: Frost! Any more frost and it would be hard to see the buds under there! Not snowy, but the most frosty thing in my stash box at present. well, no, I just checked the 2nd sample of another strain and it seems to be at least equally frosted (but with an enticing reddish mottling!)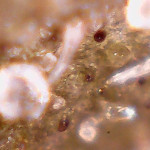 7.0 / Smell: Sweet and fruity, not overpowering, just inviting.
9.0 / Burn: It does.
8.5 / Taste: Ahhhhh…immediately struck by the richness, a smoke I want to hold on my tongue to savor the flavor. Very peppery as I might expect fr4om a good skunk.
7.0 / Exhale: smooth and easy but there is a cough lurking in the background, by the time I exhaled the high was already crawling up my face and peppercorns were dancing in my mouth.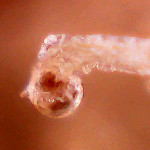 8.7 / High: Immediate satisfaction, usually when something hits me this quick I expect it to taper off quickly…waiting…
9.0 / Manicure: Yea, tight, solid 9, I think the only way to hit 10 here would be for it to be manicured by naked virgins right in front of me.
(8.0)Overall: Yea, like I'm gonna try and do the statistical averaging after burning a bowl of this…I'm happy not to and just say the high seems to be building and by the time I finish editing the pictures and posting this I expect this initial happy might transform into a serious happy which is all I'm really hoping for in a good recreational smoke, but the pain in both brain and body seem to pleasantly retreating. I think this could climb up onto any top shelf and feel right at home.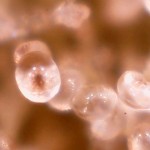 (8.5) After action report: 30 minutes in and the mind high is pleasant, not feeling couch locked, body stone is very nice though. I almost feel like I could remember how to do algebraic calculations, not that I ever would. Only had to correct 3 words on proof reading, I could see this being a daily delight, certainly something to add to the rotation to keep from getting bored.
Never Smoke Weed with Willie Again
STRAIN: Northern Lights Special
TYPE: mostly an indica
ORIGIN: KC Brains
MEDIUM: Hydro
NUTES: CLASSIFIED
GROWER: NLCC - Northern Lights Cannabis Company
APPEARANCE: Sparkly and tight
SMELL: A little skunk on the break
BURN: Quite nice white ash finish
TASTE: Nothing unexpected from NL, sweet
EXHALE: smooth and hard to capture because I keep coughing
HIGH: Immediate interest, no creeper bullshit here, kind of like a Pan Galactic Gargle Blaster.
MANICURE: Outstanding, as pro as they go.
OVERALL: Northern Lights Special is indeed a special treat, the buds are hard, tight and beautiful. Great high, It took me several days to get this review done because I kept trying this stu8ff and then I'd wander off and do something else. Finally I sat down, rolled a joint and 12 hours and 10 minutes later here we are, a finished review, now if I could just remember how to post it.8/10

Off site reviews:
http://www.druglibrary.org/strainguide/KC_Brains/Northern_Light_Special_The_Original/734/index.html