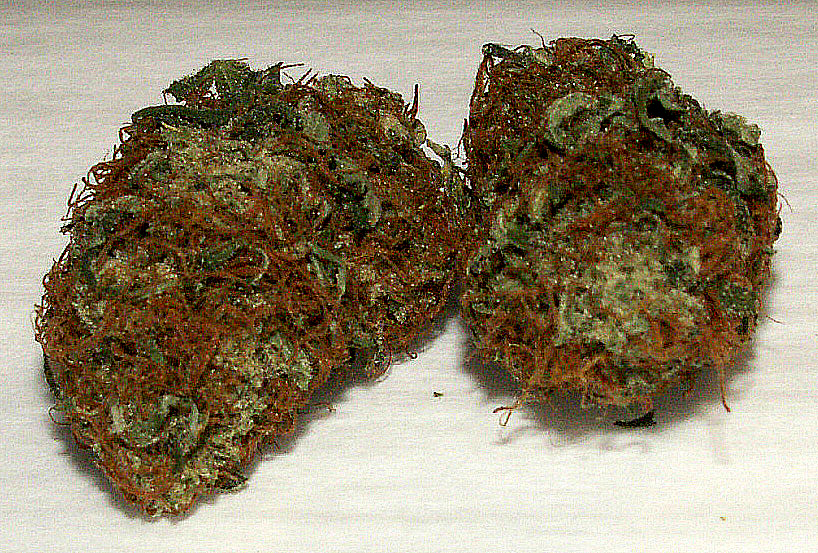 STRAIN: Ripped Bubba
TYPE: 60% indica-dominant hybrid, resin-heavy Pre-98 Bubba Kush with the flavorful and euphoric sativa Jack the Ripper
ORIGIN: TGA Genetics
MEDIUM: SOIL
NUTES: UNK
GROWER: Chugiak Red(?)
APPEARANCE: Red hairs abound!
SMELL: Earthy with some skunk, enticing
BURN: Light gray ash, clean
TASTE: Very nice, sweet and thick with resiny goodness
EXHALE: Like a fine hashish, expansive
HIGH: Right to business, head high starts on the exhale, nice uplift down the trail
MANICURE: Most excellent, nothing but bud onthis one, red hairs dominate
OVERALL: This one gets a 9, great bud, 9.5 on the trim, 8.5 on the high.