Strain review: Shishkalicious
Strain: Cannabis
Type: Sativa dom I think
Origin: Rescued
Medium:  Potting soil
Lights:  Alaska Sunlight then 400w HPS for bud.
Nutes:  Water and Neem Oil, minimal general veg food.
Grower:  Stoney Burke
Appearance:  Like a small grove of bamboo
Smell:  Amazing citrus smell on the vine, keeps a little citrus/skunk after curing
Burn:  Fast and clean
Taste:  Like hitting a bowl of tropical fruit!
Exhale:  Please try and remember to do so
High:  Smackdamnalicious
Manicure: I picked a few leaves off.
Overall: I would love to see what a real cultivator does with this quite excellent strain, but not being a huge producer it is not likely I'll be seeing it in any serious quantity.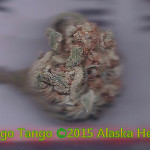 The Mango Kush could be a great bud, I can see the popularity, the sample I got could use a little more time in my opinion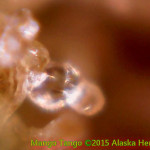 as I'd like to see the trichomes cloudy to amber.
Nice crystals and the bud is tight and has a nice fruity aroma, and hits decent. standing alone it would rate quite well…but…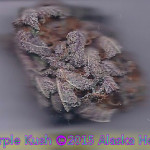 Afghan Purple Kush, the OG of OGs, the granddaddy from the Motherland. Bred in the Hindu Kush and deemed fine enough that God built his Holy Anointing oil around it. The bud is dense. Not overly resinous as it could well be but sticky. pealing open a layer to release fresh aroma is a thrill, it makes you want to press the oil out of it and pour it over your head…go into a small, dark holy of holies and hot box the shit out of it.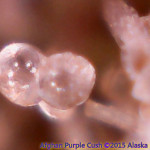 Done right this is one of the finest smoking experiences known to man. This sample was almost done right…again, I think I would have waited a week or so…but it still does the job gangsta' style. I know 4 people growing this strain and two of them are doing it well, this is the best

sample I've seen, dirt grow, full organic, HPS lights and subsonic lullabies.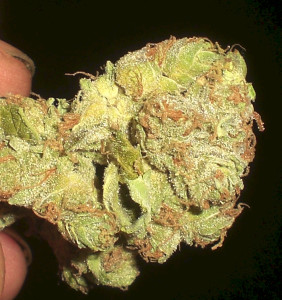 I had some very interesting buddage laid on me the other day, a local Alaskan Blueberry strain that was soil grown and during the final flushing a small bit of organic honey was added to the watering. The effect was a dramatic increase in the crystals, and I'm thinking a corresponding increase in the high. Another interesting thing that I have not noticed before is a Hops like bud structure.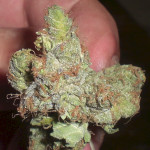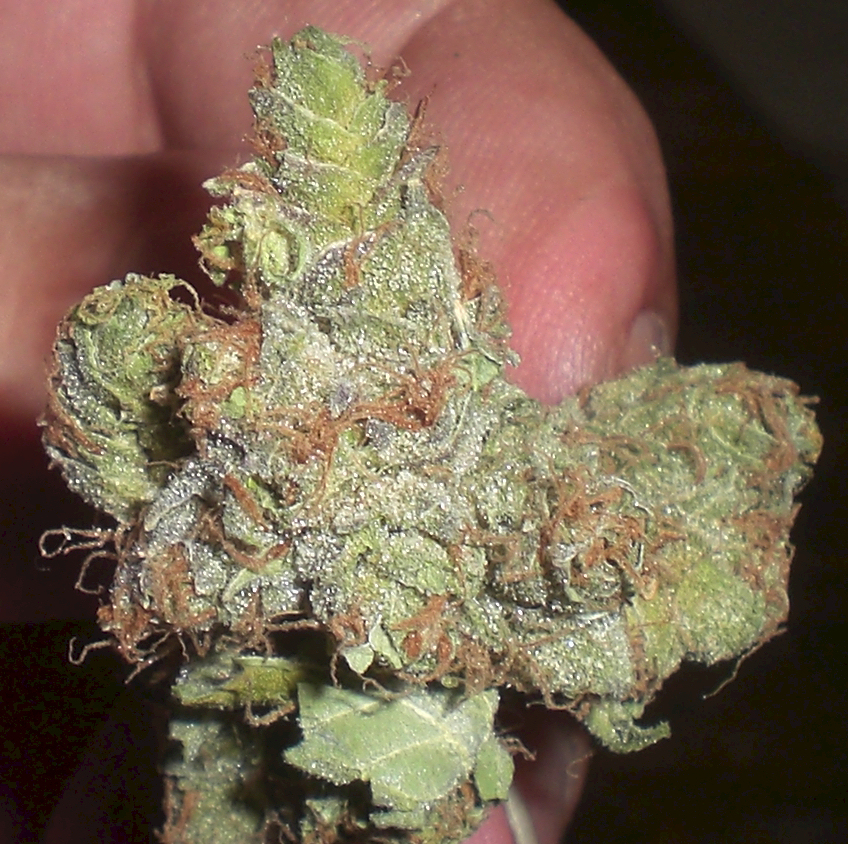 It also seems like the buds bulked quite a bit over the previous grow where the organic honey was not used. I'll be scouring the net to find out what the Hop like structure is all about but if anyone has seen it before I'd love to hear from them.
OCTOBER 24, 2012 BY ADMIN
Mango is a pure Indica strain with more than thirty years of history to it. It was cross bred in 1991 with other Indica strains. The plant in itself will not grow very tall but the flowering stage is quite long for an Indica plant. Mango will produce a very significant yield but requires a bit more maintenance than other strains. In essence the plant can be very delicate in terms of drastic climate changes and spike in humidity. The biggest problem that Mango growers have with the strain is that it bushes out quite rapidly. You will need to trim it and educate it early on if you don't want to have gargantuan bushes in your outdoor setup.
Most patients agree that this plant helps with; Chronic Pain, Muscle Disorders, Migraines, Insomnia, Lack of Appetite and more with slight side effects of Red Eyed and Dry Mouth. Marijuana Doctors 411 recommends drinking liquids when ingesting this strain.
Patients can expect to feel a deep body sensation that will last for a couple of hours. Mango buds are quite hefty and at times can grow to be 18 inches long, but due to the sturdiness of the strain, you won't have to worry too much about the weight. This plant is definitely for intermediate to professional growers and is not recommended for novice gardeners.
If you would like to find out more information about Cloning techniques, Growing tips, how to cure your marijuana and more, please feel free to check out our Weedpedia section. If you cannot find the information you are looking for you can get in touch with Marijuana Doctors 411's staff and we'll be more than happy to assist you however we can.
OCTOBER 23, 2012 BY ADMIN
The Hash Plant originally came from Holland but made its way to the US in the 80's. The super breed of Indica allowed the plant to have a phenomenal flowering cycle coming in at roughly 40-45 days. Due to the Indica phenotype one can expect a short stocky plant with thick resin rich buds. The Hash Plant doesn't contain the word Hash in it for no reason. Many people use this plant to make some of the finest hash in the world. It also opens up the possibility of making essential hemp oils which is used to cure cancer and other chronic illnesses.
Most of the time this plant is grown indoors, but if you live in an area that is dry and more like the Mediterranean, outdoors will provide you with an exceptional yield.
Patients agree that this strain is exceptionally helpful with the following conditions; Cancer treatment, Insomnia, Muscle Pain, Chronic Pain and lack of appetite. Some of the significant side effects are red eyes and dry mouth of which Marijuana Doctors 411 recommends drinking lots of liquids. Also we recommend that this strain be used at night times as it promotes rest within most patients. It is exceptional in terms of insomnia.
Another thing to comment about Hash Plant is its exceptional ability to be cloned, mark this with a short flowering cycle you can have a consistent flow of cannabis with this plant.
If you would like to find out more about marijuana strains, growing techniques, how to make hash and more, please check out our Weedpedia section for more information. If you cannot find the information you are looking for, you can get in touch with Marijuana Doctors 411 and we'll be more than happy to help you with any questions you may have.
Indica

Developed Varieties
Afghani #1
Butterscotch Hawaiian
Celtic Stone
Early Girl
G-SUS
Kush
Lightstorm
Mango
Mazar
Newberry
Northern Lights #1
Oasis (Northern Lights #2)
Manghani (A very resinous Mango x Afghan)
Millennium Bud
Mongolian
Mother of Mercy*
Romulan
Alaskan Matanuska Thunderfuck*
Mad Shad
Sour Bubble (ahx1)
========
Hybrids
Hybrids are created to retain desired characteristics from Indica and Sativa lineages. By altering the ratio of sativa and indica influences, it is possible to breed cannabis hybrids for a desired 'highs', flavors, aromas, and growing characteristics. For example, cannabis indica generally exhibits superior indoor growth characteritics. On the other hand, the indica's narcotic body stone is undesireable to many growers, so breeders may wish to selectively breed their hybrids in order to produce a strain with a sativa 'up' high, and indica growth and yield characteristics.
Listed Format: Strain Name (Breeder) [Lineage]

Balanced (50/50 Sativa-Indica) Hybrids and Unknown Lineages
John Newsom x Skunk
Alaskan thunderfuck
Blue Velvet
Consequence Kush
Bubblegum (from Indiana)
Fruity Thai (Ceres) [Thai Sativa x Dutch Indica]
Full Moon
Greece Coat
Humboldt Select
Juicy Fruit [Golden Triangle Thai x Afghani]
Kushage
Northern Lights [Thai x Afghani]
Northern Lights #2 [Hindu Kush x Northern Lights]
Northern Lights #5
NYC Diesel (Soma) [Sour Diesel x Afghani Hawaiian]
Sour Romulan
Pakalolo
Skunk Passion
Skunk Red Hair
Silver Pearl (Sensi) [Early Pearl x Skunk #1 x Northern Lights]
White Smurf (Ceres)
White Widow (Green House) [Brazilian X South Indian]
Yumboldt (Sagarmatha) [Afghan x Himalaya]

Indica Dominant Hybrids
Aurora Indica (Nirvana) [Afghani x Northern Lights]
Blueberry (DJ Short) [(Oaxacan Gold x Chocolate Thai) x (Highland Thai x Afghani)]
Bubblicious (Nirvana)
Celtic Stone (Celtic Stone Seeds) (Stonehedge x Dixie Crystal)
Holland's Hope (Dutch Passion) [Big Bud x Skunk #1]
Northern Berry (Peak Seeds, Hygro) [Northern Lights #5 x Blueberry]
BC Purple Star (BC Bud) [Purple Star (Holland) x BC Purple Indica]
Snow White (Nirvana)
White Indica (Ceres Seeds) [Afghani x Afghani x Skunk#1]
White Rhino (Greenhouse Seeds) [White Widow x Unknown Indica]

Sativa Dominant Hybrids
AK-47 a.k.a. Special-K (Serious Seeds) [Colombian x Mexican x Thai x Afghani]
California Orange aka "Cali-O" [Thai x (Afghani x Acapulco Gold)]
Choco Diesel "Choco D"(Chocolate Trip x Sour Diesel)
Cinderella 99 aka "C99" (Mr. Soul) [Princess x Princess 88]
Citrus Skunk [Skunk #1 x California Orange]
Early Pearl
Early Skunk (Sensi) [Skunk #1 x Early Pearl]
Euforia (Dutch Passion) [Unknown Skunk x Unknown Skunk]
FourWay (Head Seeds) [(Cinderella 99 x Apollo 11) x (NYC Diesel x G-13)]
Flo (Dj Short) [Purple Thai x Afghani]
Floater [Flo x Jacks Cleaner x Blueberry]
Hawaiian Skunk (Seedsman) [Hawaiian Indica x Skunk #1]
Hempstar (Dutch Passion) [Skunk x Oasis x Haze]
Hollands Hope
Jack Herer (Sensi) [Skunk #1 x Northern Lights #5 x Haze]
Lambsbread Skunk (Dutch Passion) [Jamaican Lambsbread x Skunk #1]
Lemon Skunk (Jordan of the Island) [Citrus Skunk x Skunk #1]
Lifesaver (BOG) [Jack Cleaner x DJ Short's Blueberry x BogBubble]
Life Star (BOG) [Lifesaver x Sensi Star]
L.S.D (BOG) [Lifesaver x NYC Diesel]
Neon Super Skunk (Subcool) [Super Skunk x Black Russian]
Neville's Haze [Thai x Colombian, with a 1/4 NL#5]
Northern Berry (Peak Seeds & Hygro) Northern Lights #5 X Blueberry
Northern Bright (Nirvana) Northern Lights X Haze
Northern Dream (Reeferman) [Kodiak Gold Thunderfuck x Northern Lights #5] X Nothern Light #5
Northern Lights (BC Bud Depot) Atomic Northern Light X Northern Lights #6
Northern Lights #1 (SSSC) Afghani IBL
Northern Lights #2 (SSSC) Hindu Kush X Thai
Northern Lights #9 (Sagarmatha) Northern Lights X White Widow X Durban
Northern Skunk (Peak Seeds) Northern Light #5 X Skunk
Orange Crush [AE77 Cali-O x DJ Shorts Blueberry]
Purple Skunk (Dutch Passion) [Purple #1 x Early Skunk]
Royal Hawaiian (Reeferman) [Hawaiian Indica x Hawaiian Sativa]
SAGE (THSeeds) [Big Sour Holy x Afghani]
Shaman (Dutch Passion) [Purple #1 x Skunk]
Shiva Skunk (Sensi) [Skunk #1 x Northern Lights #5]
Skunk #1 (Dutch Passion) [Afghani x Thai x Colombian Gold]
Skunk #5 (Effettoserra) [(Afghani x Acapulco Gold x Colombian Gold) x Dutch Skunk]
Skunk Berry (Peak Seeds) [Skunk x Blueberry]
Skunk Haze (Seedsman) [Skunk #1 x Original Haze]
Skunk Kush (Sensi) [Hindu Kush x Skunk #1]
Strawberry Cough (Dutch Passion) [Strawberry Fields x Haze]
Super Silver Haze (Mr. Nice) [(Northern Lights #5 x N. Haze) x (Skunk #1 x N. Haze)]
Super Silver Sour Diesel Haze (Reservoir) [Super Silver Haze x Sour Diesel]
Super Skunk (Sensi) [Skunk #1 x Afghani]
Turtle Power (Amsterdam Marijuana) [Purple Power x Early Girl]
Ultra Skunk (Dutch Passion) [Swiss Skunk x Skunk]
Marijuana Blog from AlaskaHemp