Burnitup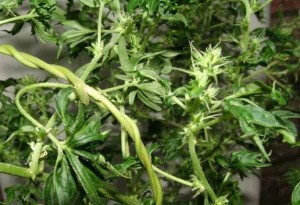 A newly discovered Cannabis Sativa variation has been found growing in and around the "safety zone" within the Fukashima Prefecture in Japan. Initial field reports indicate that Fukasativa seems to be a self flowering and self aware strain.
"The high begins when you first inhale, but the fun begins when you pack it in a bowl, this critical chronic is so close to critical mass it self ignites when packed. The initial effects are like having the top of your head blown off from the inside then it settles down and burns way down deep until it once again explodes up and out leaving your mind a cratered, smoking ruin."
S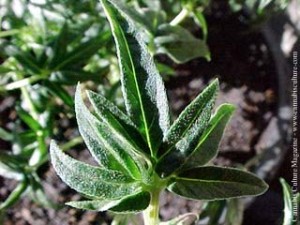 cattered reports of attempts to create concentrates tend to include mumbled last words from the survivors like "I saw God" and "Fukasativa fukauover!"
Several Seed Banks have attempted to collect seeds from this new strain but thus far they have proven to be elusive and much to cunning for traps even at seed stage.
If you live around the central Valley, between Wasilla and Houston, you might not have even have known that there is a Head Shop right across the street from 3 Bears on Pittman. If you come out of 3 Bears and turn right and then an immediate left you will find The Rabbit Hole, a tiny cabin with few display cases and small collection of glass, turned bowls and other stoner accessories. While there might not be enough room inside to swing a dead rabbit there are some reasonable prices on glass.
And while your there you can sample for grub from the food wagon or check out the small 2nd Hand Store also located there.
The Rabbit Hole – Art, Gifts, Novelty Items, shelf space for rent.
492 Pittman Rd
315-9514
10 to 8 M-F – 10 to 6 Sat
Burnitup
Oh, wait that's Rawhide…oh well, this is about branding. Logos, trademarks, names…a Rose by any other and all that.
Names are important. A strong name can make or break a company. Long names are OK if there is a catchy way to shorten it up when need be. Especially in the digital age of icons and apps and digital shorthand. Common names should be avoided, General Cannabis or National Hemp would work for the first ones in the game, General Electric, National Broadcasting Company, Acme Widgets…you can get lost in the crowd and it is hard to establish a distinct identity. Something descriptive of what you are going to be doing, distinctive enough to stand out from the rest of those doing the same thing and not so esoteric that people just scratch their heads and wonder. Consolometrivon might have some deep meaning to you but nobody is going to bother to find out who you are or what you do so you'll end up having to spend a shit load on advertising.
There will be a plethora of Canna(add word here) companies. CannaLab, CannaCare, Cannatronics and Cannaboost…CannaCafe is sure to show up. The same with Denali, Alaska, Northern Lights, Aurora, Arctic…yea, we get it, Alaska Hemp is about Alaska. Oh, wait, that's mine…yea, that's a good name. And a lot of the others will be good names as well they just won't stand out. Midnight Sun…there must be 100 "Midnight Sun" something or other businesses in Alaska, when Sara and Tina were deciding on a name for their company they dropped the sun, Midnight Greenery is certainly more distinctive than Midnight Sun Greenery would have been. And MG makes for better iconic logo than MSG which might be confused with a Chinese Restaurant food additive.
You will want to keep in mind that the name you select will usually be your domain name, Facebook group name and will be used on business cards, letter heads, logos, hats and any number of advertising material. Imagine having to tell your clients over the phone that your website is http://www.lastfrontierarcticwastelandcannabiscompany.com or trying to convince your graphic designer that it will fit on your business card he's just not doing it right! And there is an email using that name as well. The shorter and more memorable your name is the less you have to spend on advertising it later.
O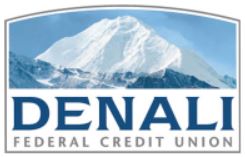 K, you have the ideal name, not too long, catchy, distinctive, memorable, does not abbreviate into a curse word and isn't already taken by someone else. Now you need a logo. Not all companies have or need logos, many are recognized simply by their name alone, but having a distinct graphic that taken alone can represent your brand will pay dividends in marketing. And here again simple is almost always better.

There are a few companies in this area that use the Chugach Range as part of their Logo, and many more that use Denali, and almost all of them just start to look like the same general logo after a while.
Sure, everyone is going to want a pot leaf on their logo, that is the one universal identifier for a cannabis business, but try and make it distinctive from all the other pot leaves, give it some flair! And while you are designing your logo try and bear in mind there might be places where you will want a single color or a vector graphic so again keeping the design elements simple should be a consideration.
It is a good idea to bring in a professional very early in the planning stages of your business. They can help you with names, logos, graphic design, even if you already have a name and logo getting a second opinion can often show you something you might have not otherwise considered. If you like what they have to say and they seem a good match for your company they are worth the money, and if not, don't hire them.
OK, got the name and logo, now you'll want to protect your brand. Registering your trademark will keep someone else from deciding that "Arctic Chronic" is selling really well and using the name on their own line of merchandise. I think the State of Alaska will register your trademark for around $100.00, the Feds will do it for around $400.00. It's a good idea to have them both. You might need to hire a trademark lawyer to research your name and , the more common your name the more likely that will be. Expect to drop a grand or two once the suits get involved.
I hope this gives you some ideas for your prospective company, and should you need any help with branding, designing a logo or setting up a website I am available for consultation and have over 40 years experience in graphics and 25 years providing website design and hosting.
You can reach me at bill@webmusher.com and you can see some of my previous and current clients at http://www.webmusher.com/clients.html

I decided it was time to sit down with with Heather Arkell of Twisted Tundra in Anchorage and talk to her about the products I have been seeing and hearing about for most the last year. So we sat down at our respective computers and had a little chat.
Stoney: Welcome Heather, Could you tell me a little background about Twisted Tundra?
Heather: I created My salve for myself originally, I was a crazy kid always doing crazy things and now have arthritis because of it. I wanted a product that wouldn't effect my daily routing like smoking the actual cannabis flower does and also I wanted something that didn't smell like weed because of my work and the stigma associated with it.
I started exploring cannabis as a salve 5 years ago after taking courses in essential oils while becoming a massage therapist.
Through trial and error I have created a product that not only works but smells amazing (in my opinion).
Stoney: So there is some actual educated thought going into the combinations of ingredients?
Heather: Yes there is some education behind the ingredients and it's not just essential oils I use, most ingredients are whole plants and each ingredient is chosen because of specific properties that target pain and Inflammation as well as a whole host of other properties. Plants are amazing and are used to treat almost anything and everything.
Stoney: What are your massage clients reactions to your products?
Heather: I do not use it on most of my clients because I work for a company but my outside massage clients as well as people in general who have tried it love it and have raved about its uses from treating boils and cysts to reducing swelling, pain and scars after surgery as well as for treating some arthritis which was my main goal!
Stoney: What sort of products have you formulated so far?
Heather: For the last five years I have made pain salves, lip balm, massage oil, bath dust which is like a bath bomb but not formed into the typical bath bomb form.
Stoney: You say you don't use it in your normal work, is there a THC content in the cannabis oils used that might cause a user to test positive in a UA?
Heather: It is a cannabis product and I use higher THC strains so there is always a chance you can test positive but more and more studies are showing salves and creams do not pose that risk because they do not enter the blood stream. There is a few exceptions that would be if you used it on a open wound or if you use a product that contains alcohol because the alcohol will help the product penetrate which then passes the skin barrier and has a bigger chance of reaching the blood.
Stoney: Do you have a storefront where people can find you or is there a place that carries your lotions and potions?
Heather: At this time it cannot be sold to the public at least not until middle to late 2016 when cannabis can be produced sold and marketed for public here in Alaska. I do plan on having my products carried in any and all dispensaries throughout Alaska when such a time becomes available. Right now I give away samples to as many people as I can to get my name out there I want to be in as many homes as I can before 2016 ends.
Stoney: Can you tell us some of the places we might be able to find samples currently?
Heather: Currently I have given samples to Rachel Lake who runs CannaCare she make up goodie bags once a month to give veterans who need and want a more Natural form of medication. Through word of Mouth and posts on Facebook and even posts people have done on Instagram about my products I get more and more messages from people wanting to try it. Mainly I just carry samples around and meet up with people who want to try it. Visually I give them enough to pass on as well.
Stoney: If people bring you their own cannabis can you custom formulate products for them? It would seem to me that you could sell your services in that manner as you are just giving them back their own cannabis and your charging for your expertise and materials.
Heather: I have not custom formulated products but that's definitely an option. Right now with the legalities of cannabis in Alaska that's not an option
Stoney: Do you have your own website or Facebook page where people can learn more about Twisted Tundra products?
Heather: At this time I can be reached through FaceBook at Twisted Tundra and any and all questions as well as feedback are welcome.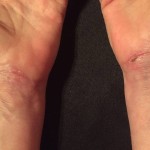 This is a before and after from Rose. She had bilateral carpal tunnel surgery done the same day a week after the bandages came off she used my product on her left wrist only. you can plainly see the difference in not only healing but Inflammation.
Click to zoom
Testimonials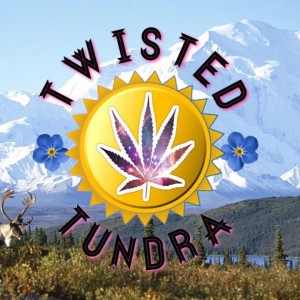 Rachel Lake
"I used it a day my arthritis made it hard to walk, knee was literally 2 inches swollen, I keep going cause I have to, I applied a lot that night and the next day I had less swelling, tons of relief and I could walk, as to the day prior I hurt so bad I couldn't remember going to store. No joke, bad arthritis and fluids swell up sometimes, even my husband who never ever partakes in any canna form, finally did his back (military 40% disabled) with her salve and next day he swore he felt better."
Sara Williams
"I love Twisted Tundras products! The salve is so easy to apply and just the right texture that it absorbs so easy! I use it on my pain areas. For my pain it is fast acting and melts the pain away without any head high! I love the stuff!"
Tina Smith
"Twisted Tundra has created a salve that has multiple uses that I have experienced personally. Used on skin conditions like eczema it helps control the symptoms. While used on muscle pain or back pain it provided almost instant effects, with a smell that is really pleasant and soothing, it's my "go to" after workout rub also"
Kayla Cornejo
"I was first introduced to Heather's products through Midnight Greenery's product testing event. I was gifted many topical goodies, such as healing salve, bath soap, and lip balm. I can say from the very first time I tried the healing salve, I was sold. I recently had a total hip replacement, and just moments after applying it the salve began to alleviate my pain. The other night, I was in severe pain and desperate for relief. My dear friend was able to gift me some more healing balm. Because of this product, I was able to sleep through the night without pain. I would recommend this product to anyone who has any type of pain."
Alex A…
"Your salve is amazing! Rubbed some on my lower back where I regularly have pain and it helped greatly! Also works awesome for dry skin!!"
Brook S…
 "A friend of mine let me try a bit of her sample, I have cystic Rheumatoid Arthritis and Hidradenitis Suppurativa. I get super bad itchy spots where the fluid leaks. I put some on and its not gone but it was major relief. and even lowered the swelling. I felt relief faster than the allergy pills that take 30 minutes to kick in. I know from research it was all stuff I wanted in a salve. I would really like to get some for myself."
Dani Littleton
"I've used it for both my migraines and ankle and it has helped tremendously, better then my pharmaceuticals!"
Bill Fikes:
"I met heather at Northern Heights and got to sample some of her products during an AVCRO Veterans event. I was very impressed with both the packaging and the quality of the products. I was given a container of salve yesterday and used it on my knee and elbow and the pain relief was immediate and impressive."

Here we report the first clinical study aimed at assessing cannabinoid antitumoral action, specifically a pilot phase I trial in which nine patients with recurrent glioblastoma multiforme were administered THC intratumoraly.
British Journal of Cancer (2006) 95, 197–203. doi:10.1038/sj.bjc.6603236 www.bjcancer.com
Published online 27 June 2006
A pilot clinical study of Δ9-tetrahydrocannabinol in patients with recurrent glioblastoma multiforme
M Guzmán1, M J Duarte2, C Blázquez1, J Ravina2, M C Rosa2, I Galve-Roperh1, C Sánchez1, G Velasco1 and L González-Feria2
1Department of Biochemistry and Molecular Biology I, School of Biology, Complutense University, Madrid 28040, Spain
2Department of Neurosurgery, Hospital Universitario de Canarias, La Laguna, Tenerife 38320, Spain
Correspondence: Professor M Guzmán, E-mail: mgp@bbm1.ucm.es; Professor L González-Feria, E-mail: lgferia@yahoo.es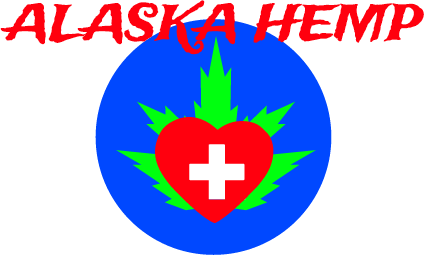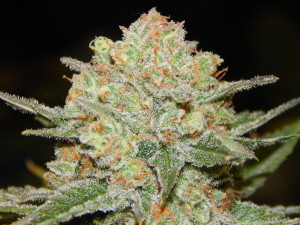 STRAIN: Grape God
TYPE: hybrid
ORIGIN: Grapefruit/God bud
MEDIUM: Soil
LIGHTS: MH/HPS/T-8'S
NUTES: Private reserve, Family recipes
GROWER: GrizzWeed
APPEARANCE: hard, firm and dense
SMELL: Sweet, fruity and yet floral
BURN: Slow and even leaving a light grey to white ash at finish


TASTE: Distinctly sweet and fruity draw almost juicy. A robust flavor
EXHALE: mild light, excellent fruity aftertaste
HIGH: Quick come on with a heady buzz. That allows the user to stay happy and relaxed. Great as a AM or a PM smoke
MANICURE: High and tight but still leaving enough of the sugar leaves to add to the flavor.
OVERALL: An all around great smoke for either getting things done or for just a relaxing evening with friends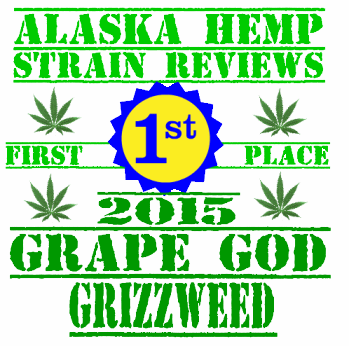 This is one of the top strains to be found in Alaska currently, The potent BC God crossed with the most excellent Grapefruit was a masterstroke and it is delightful to see this out in the hands of great horticulturists like GrizzWeed.
While GrizzWeed is a serious cultivator even in the hands of a novice first time grower I have been amazed at the yield and potency of this one.
http://www.facebook.com/grizzweed/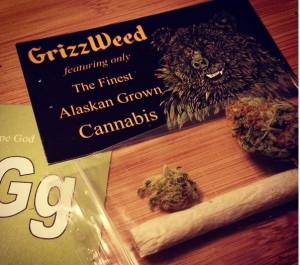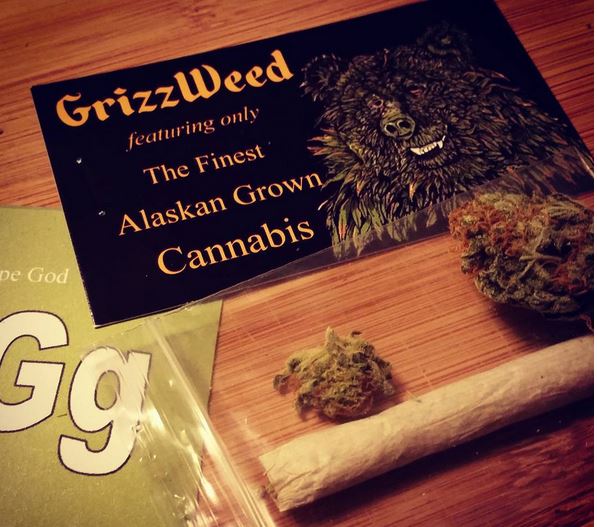 Considering several encounters with this strain over the last year, each being a delightful surprise, and each encounter being with a different grower, I have decided that this is the best overall strain I have seen in 2015.
Ready to start your Cannabiz and make your first Million? Here are some tools that might help.
Loans may be made to promote economic development in Alaska by helping small businesses access needed capital.
Provide private sector employment by financing the start-up and expansion of businesses that will create significant long-term employment.
Provide private sector employment by financing the start-up and expansion of businesses that will create significant long-term employment.
As of 12/1/2015 Regulation of Marijuana Industry
.
Cannabis came to the Middle East between 2000 B.C. and 1400 B.C., and it was probably used there by the Scythians, a nomadic Indo-European group…Germanic tribes brought the drug into Germany, and marijuana went from there to Britain during the 5th century with the Anglo-Saxon invasions. Over the next centuries, cannabis migrated to various regions of the world, traveling through Africa, reaching South America in the 19th century and being carried north afterwards, eventually reaching North America.
http://www.livescience.com/48337-marijuana-history-how-cannabis-travelled-world.html